The Vancouver Latin American Cultural Centre has over 8 years of experience connecting the greater Vancouver community with the richness of Latin American Arts and Culture.
We are asking that you consider becoming a member of our community. We know that many of you are financially hard hit, and we believe firmly that price should never be a barrier to artistic expression, that is why we make sure our memberships are always affordable. Becoming a full member of our centre costs only $10 a year!
Whatever your background is, if you believe in our mandate and appreciate the work we do, we invite you to join us today!
Become a Member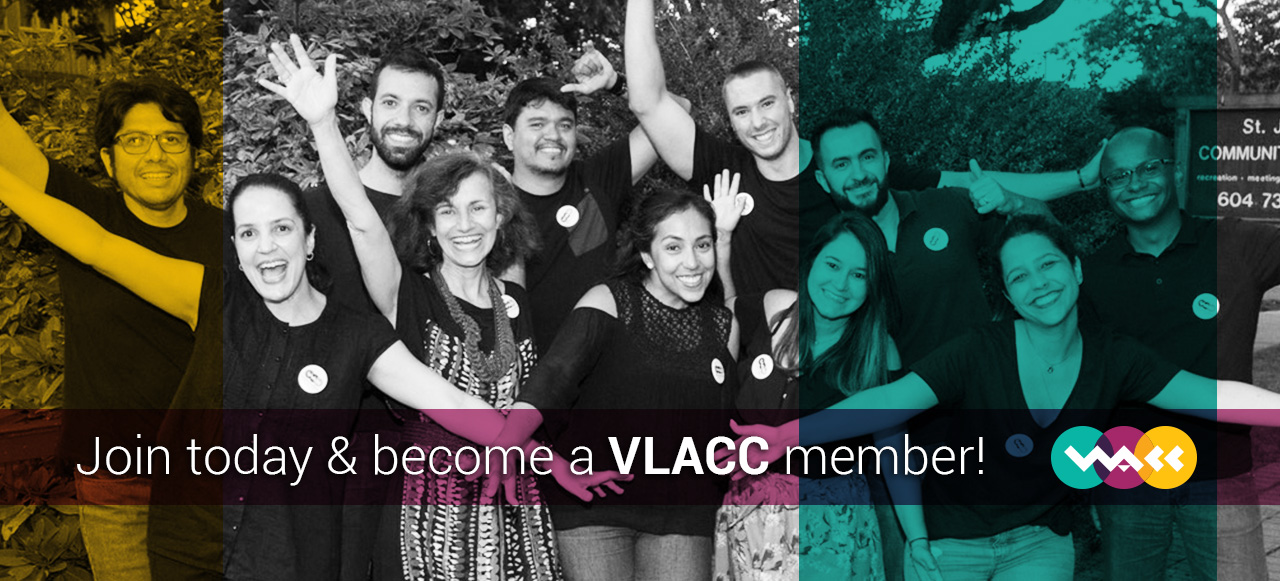 What rights and benefits will you get when you become a Member of VLACC?
Your membership supports the work of the BC Artist and provides the following benefits:
Priority information about all our activities
Early and reduced-price tickets and reserved seating  to all our events and programs
Full voting rights at our Annual General Meeting
Joy of participating in a vibrant and supportive community that supports countless artists in the greater Vancouver area!
We look forward to connecting with you!
By becoming a member, the personal information collected will be used by the Vancouver Latin American Cultural Centre for the purposes of processing your membership application and communicating with you about your membership. By becoming a member you are giving consent for VLACC to send the monthly e-newsletter and occasional mail. You can withdraw consent at any time. 
Become a Member
Thank you for becoming part of our VLACC community.