Art in Times of Crisis: Tertulia with Jairo Salazar
December 17, 2020 @ 6:30 pm

-

8:00 pm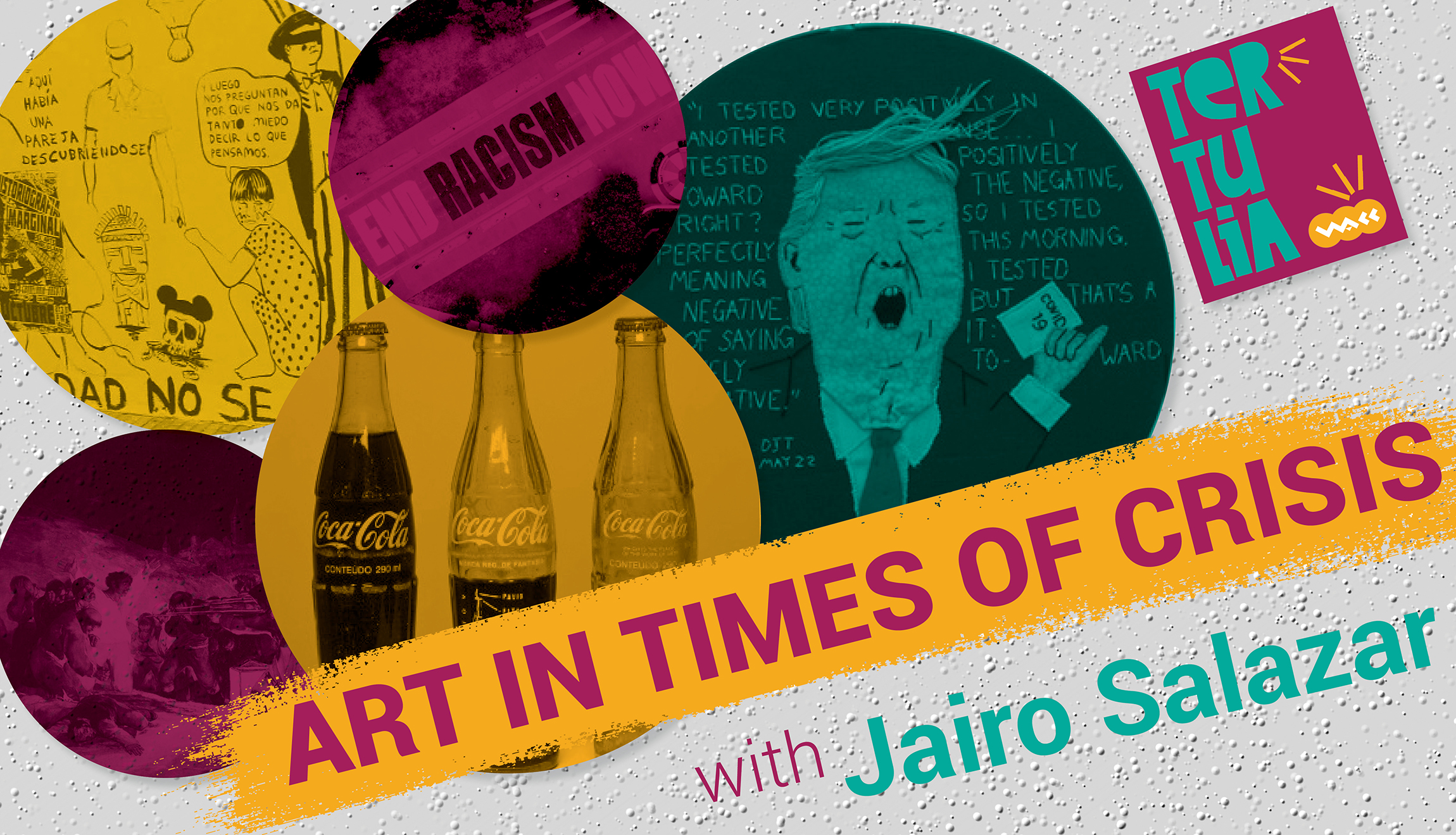 For anyone who is interested in exploring and learning about the role of art in times of crisis, this virtual event, presented via Zoom, is for you.
Join Jairo Salazar as he explores the crucial role art has served in negotiating and coping with the devastating effects of a global crisis. Our current times require that we remember the power of art in responding to challenging situations of different nature. From Goya's Disasters of War to Picasso's Guernica, and Diana Weymar's current public project Tiny Pricks, Jairo Salazar will discuss instances when artists materialized their deepest feelings of discontent or introspection. Their works of art were live testimonies that acted both as healing devices and as permanent documents that propelled social change. This is a Zoom meeting (not a webinar) and your questions and participation are welcome.
About the facilitator: Jairo Salazar earned his M.A. in Art History from the University of North Texas (USA) in 2008. His background includes teaching modern, contemporary, and Latin American art history courses in Colombia, the United States, and currently Canada. His academic research is devoted to issues related to the dialogues between war, catastrophe, and trauma in contemporary art.  He currently works as an art history instructor at Coquitlam College and collaborates as a guest lecturer for Mobil Art School in Vancouver, Canada.