ATACAMA Book Launch – A novel by Carmen Rodríguez
September 11, 2021 @ 1:30 pm

-

4:30 pm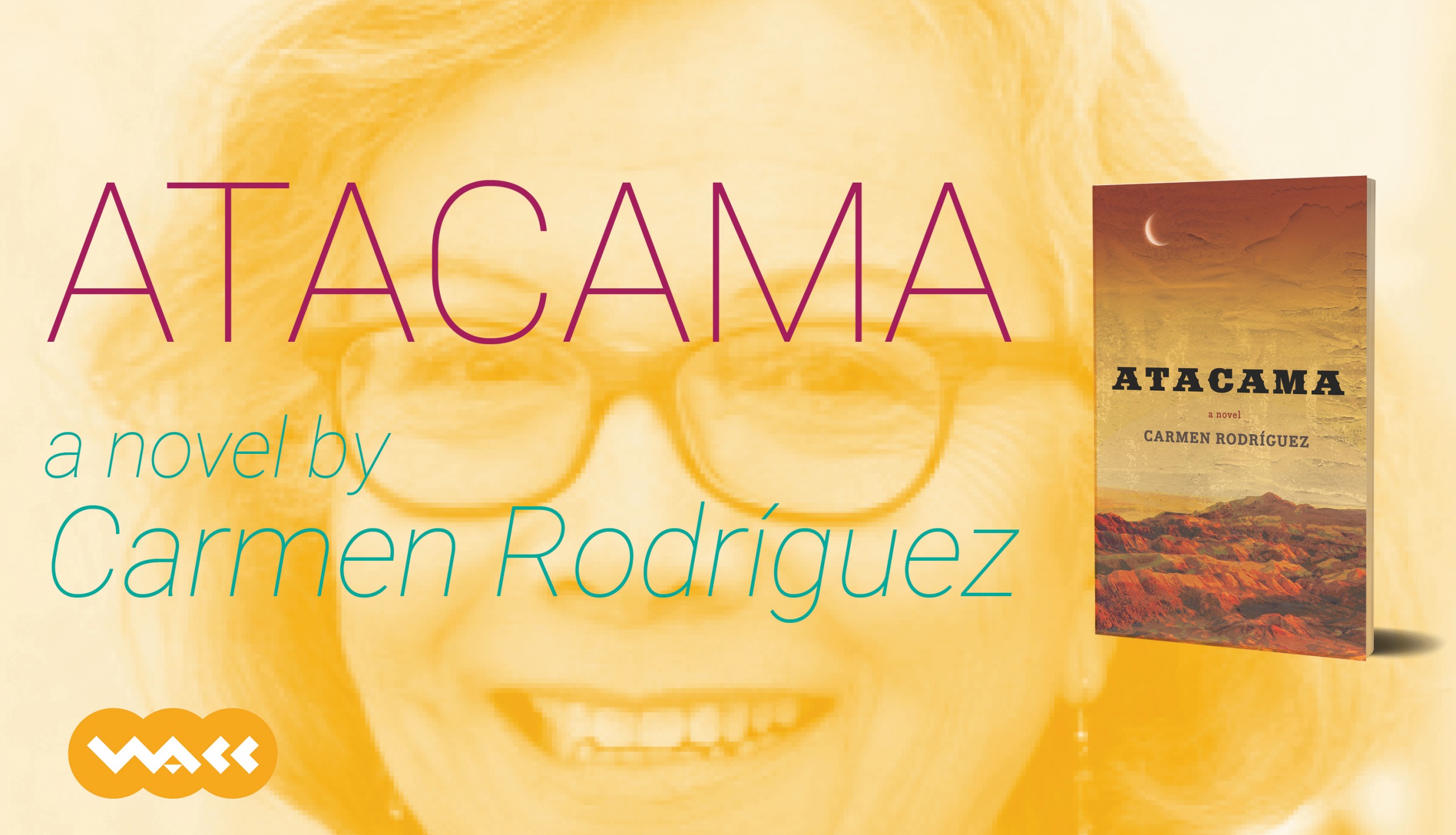 Join us for the book launch of ATACAMA, Carmen Rodríguez's new novel! Doors will open at 1:30 and Carmen will read from the book starting at 2:00 p.m. Her reading will be followed by a Q&A period and a book signing session. The entire program will be complemented by Hugo Guzmán's and Aldo Araya's beautiful music (and a bit of Carmen's singing). Refreshments will be served. This is a free event and everyone is welcome.
Saturday, September 11th, 2021
1:30pm to 4:30pm
University of British Columbia's Downtown Campus,
Robson Square, 800 Robson Street, room C680-HSBC Hall
Vancouver, B.C. Canada
About the book: Firmly rooted in historical events, Atacama tells the story of Manuel Garay, the son of a communist miner/union leader and an anarchist organizer of working-class women, and Lucía Céspedes, the daughter of a fascist army officer and a socialite. A fateful turn of events leads to twelve-year-old Lucía befriending twelve-year-old Manuel, inextricably connecting them to a common denominator: Lucía's adoring father and the perpetrator of the heinous crimes that have caused both children immeasurable suffering. Manuel and Lucía forge a friendship that grows as they come of age and realize that their lives are not only linked by Ernesto Céspedes' actions, but also by a deep understanding of the other's emotional predicaments, their commitment to social justice and their belief in the power of writing and art. Set in the first half of the twentieth century, but resonating loudly with today's changing times, beautifully crafted Atacama covers themes related to class, gender, trauma, survival and the role of art in society.
About the author: Carmen Rodríguez: Chilean-Canadian bilingual writer Carmen Rodríguez (carmenrodriguez.ca) is the author of Guerra Prolongada/Protracted War (poetry); a body to remember with/De cuerpo entero (short stories); and Retribution (a novel). Rodríguez also has an extensive career as an educator and journalist, including work in adult literacy and popular education, particularly with Indigenous Peoples and other marginalized communities in the Americas. She was inducted as VLACC's Honorary Elder in 2020.
In partnership with Fernwood, People's Bookstore, Langara, and UBC Latin American Studies.