Boiling bodies: street carnival dances from the northeast of Brazil
October 4 @ 4:00 pm

-

6:00 pm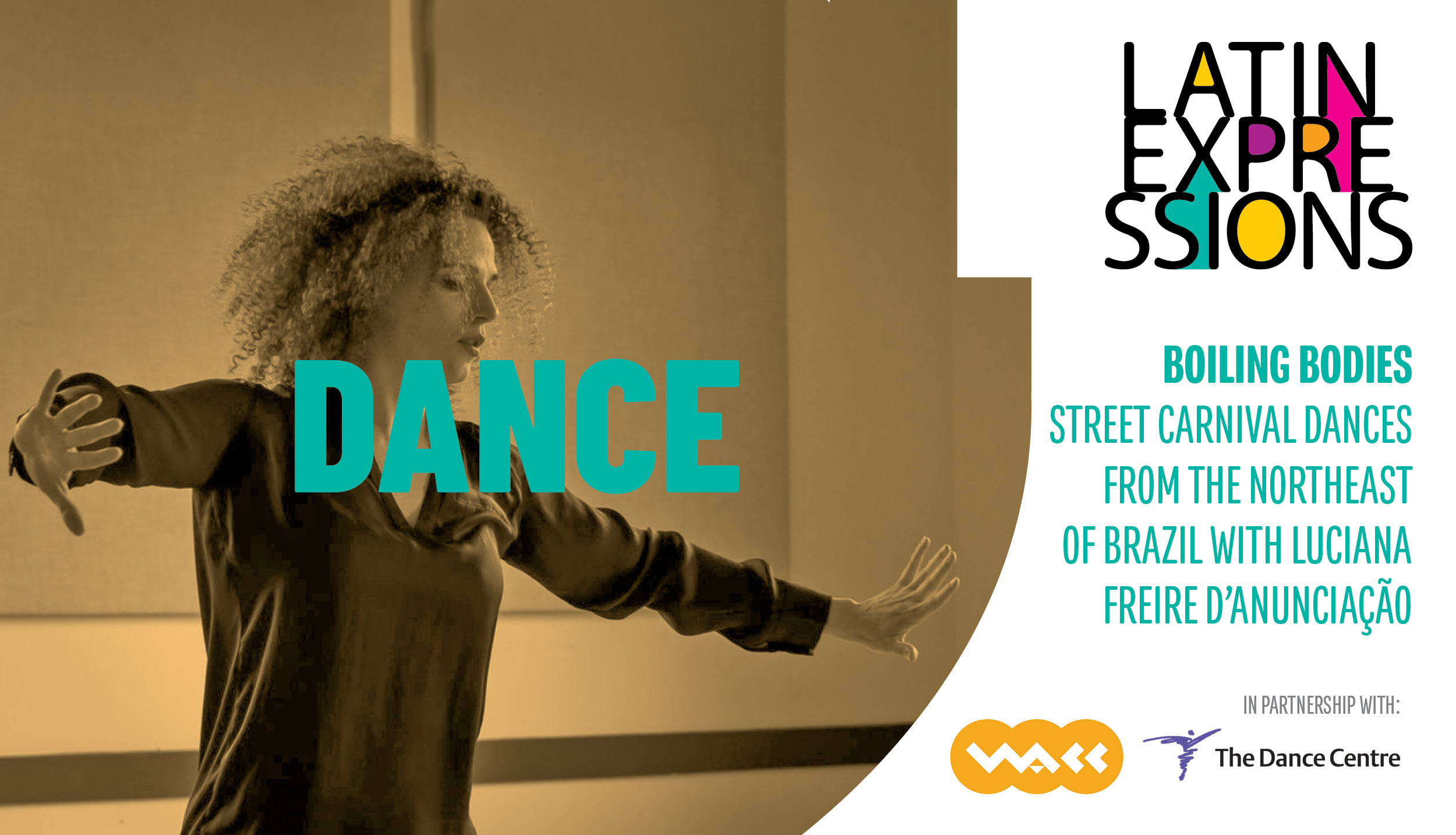 Join Brazilian dance artist Luciana Freire D'Anunciação for an intro class into a few Brazilian dances from the northeast region: frevo, côco, and ciranda. With a somatic approach, we will play with various steps, improvisation scores and short choreographies for a taste of street carnival parties outside of Rio's circuit. This is an all-levels workshop.
Date: Wednesday, October 4
Time: 4:00 – 6:00 pm
Venue: Dance Centre (677 Davie St. Vancouver)
Sliding-scale pricing
Register: https://www.eventbrite.ca/e/boiling-bodies-street-carnival-dances-from-the-northeast-of-brazil-tickets-709656651147
Short Bio
Luciana Freire D'Anunciação (she/her) is a dance artist and choreographer whose works has been exhibited/performed in institutions internationally such as PushOFF Festival 2023, Dance Victoria's "Dancing Days" 2023, Vancouver Fringe Festival (2015), Performance Biennale Deformes (Santiago, Chile  – 2014), European Performance Art Festival (Poland – 2011). She has also danced for other choreographer's works, such as Emmalena Fredriksson and Arash Khakpour "You Touch Me" (The Dance Centre, 2022), Kelly McInnes's "SHINY"; at the Vancouver International Dance Festival 2019;
Her works consider the body as an instrument of creative expression in connection with the other and with the world in a poetic and political way. She is interested in the dynamic between spectacle and ritual, rational and intuitive, individual and collective. She holds a master's degree in Interdisciplinary Studies in Arts from Simon Fraser University and has a background in somatic dance practices, contact improvisation, improvisation in dance, butoh, dances from the African diaspora, physical theatre and clown.
Register
In partnership with The Dance Centre