Casa: What Home Means During a Pandemic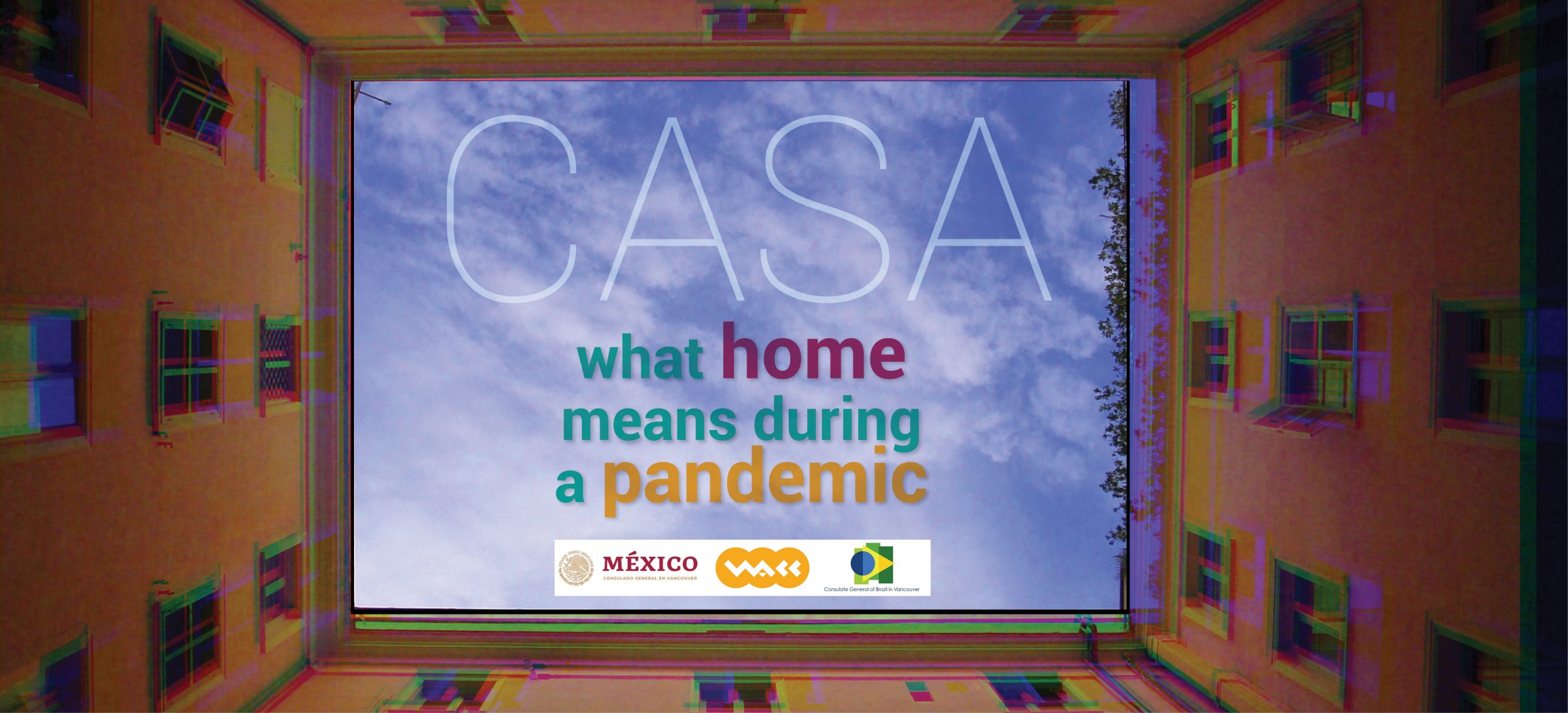 The Vancouver Latin American Cultural Centre (VLACC), the Consulate General of Mexico, and the Consulate General of Brazil are proposing a crowd-sourced film project called Casa: What Home Means During a Pandemic. We invite people 18 and older, living in B.C, Northeast Territories, Yukon, and Saskatchewan, to submit videos that reflect their experiences in finding or rediscovering a sense of place while the public's health is under a real-but-invisible threat. Chosen videos will be edited into a medium-length film to be screened in Vancouver in early 2021. Participants will receive a certificate signed by VLACC and both consulates, and will be entered to win one of three gift baskets. The results will highlight the many ways our communities are managing to stay connected while staying home, because that's where many hearts reside.
Be creative! We'd love to see how you are finding love and warmth among friends and family, co-workers, and even your pets! What gives you that warm feeling of being home? That might be a sunset, a walk through the neighbourhood, a birthday party over Zoom, a poem, or a socially distanced picnic. Send us your best videos by December 22nd, of a maximum of 59 seconds, and be part of this exciting creative project. (Remember to film horizontally!)
3 simple steps:
1- Register at https://docs.google.com/forms/d/e/1FAIpQLScw16hV7F1hoiVPW838p5TKwghbE103g5xgbsiFENBn0kCg-A/viewform
2- Send your video by December 22nd to convancouver@gmail.com
3- Post your video to Instagram and tag #casafilmproject
In partnership with
Editor/Director: Andy Alvarez – Born in Cali, Colombia, Andy Alvarez is an award-winning director based in Vancouver, BC. Graduated from the University of British Columbia with a BFA in Film Production. Her directorial debut based on her personal story is the award-winning short film La Mariposa. It was awarded the Leo Award for Best Student Production in June of 2018, and is now streaming on CBC Gem and Air Canada. Andy won the Lindalee Tracey Award at Hot Docs 2019 Film Festival for her other short film, Our Home. In January of 2020, Andy was selected as one of the Top 6 filmmakers for the Crazy 8s Film Competition in which she directed and co-wrote her latest short film; Sol. Along with her team and production company; Studio 104 Entertainment, Andy was awarded 20K for a TELUS Storyhive Funded Pilot set to release in the summer of 2020.
Music by: Alexandre Klinke is a composer and visual artist from Sao Paulo, Brazil, based in Vancouver. With a background as a jazz and classical guitarist, he became involved with electronic music composition in the year 2008. Since then he's been creating, recording and performing music as a solo artist, while also working as a composer and sound designer for film and multimedia. His compositions merge conventional instrumentation with field recordings, sound-making objects and electronic devices.