Descarga musical with Flor Curcio
July 28 @ 6:30 pm

-

8:00 pm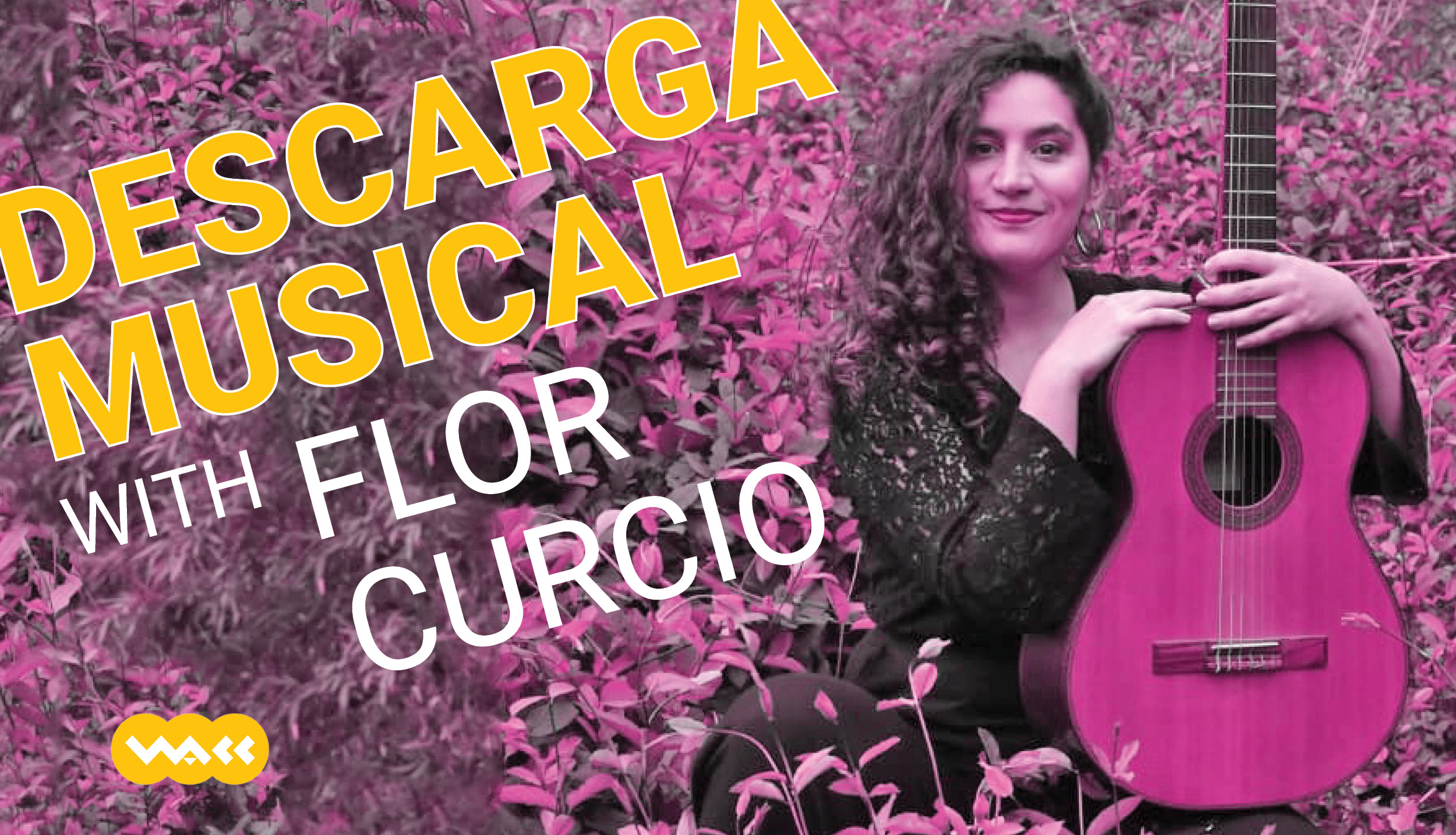 Join us on Friday, July 28, at 6:30 pm at the Green House Studio to enjoy a Descarga Musical with Flor Curcio.
Curcio is an Argentinian composer, singer, musicology and producer visiting Vancouver.
Discover Flor's compositions in a casual and intimate environment. Her music is built on Argentine folkloric roots and proposes a journey through poetry and music.
You'll be invited to participate in a round of collective singing where we can reconnect and explore our voices to meet others and sing together.
Date: Friday, July 28
Time: 6:30 pm – 8:00 pm
Venue: Green House Studio (1885 Venables St, Vancouver)
About Flor Curcio
Curcio is a composer, singer, producer, teacher, and music therapist born in Buenos Aires, Argentina. Since 2013 she has performed as a soloist and has taken her music to different parts of the country, Latin America, North America, and Europe.
She released her new single, Irrefrenable Movimiento, in December 2022, the beginning of her second piece.
In 2018, she released her first solo album, Mi Respuesta, which she continues to present, along with new songs and Argentinian folklore repertoire.
She is touring North America, performing in a solo set format (guitar and voice), and arriving in Vancouver after several concerts in New York.
She will participate in the World Music Therapy Congress in Vancouver, exposing her work.
You can listen to Flor music on Spotify at the following link:
https://open.spotify.com/album/5C8PFbMZt0bCYSK0VWI6wh
This is a FREE event, but registration is required:
https://www.eventbrite.ca/e/descarga-musical-with-flor-curcio-tickets-679715085117?aff=oddtdtcreator
Throughout the Summer, we will offer different events, concerts, camps, tertulias and many other activities. Check out our calendar and stay up to date with all the summer programming happening in 2023.