Embrace your Body – Connecting through Movement Workshop (adults) | IN PERSON
July 9, 2022 @ 10:30 am

-

12:30 pm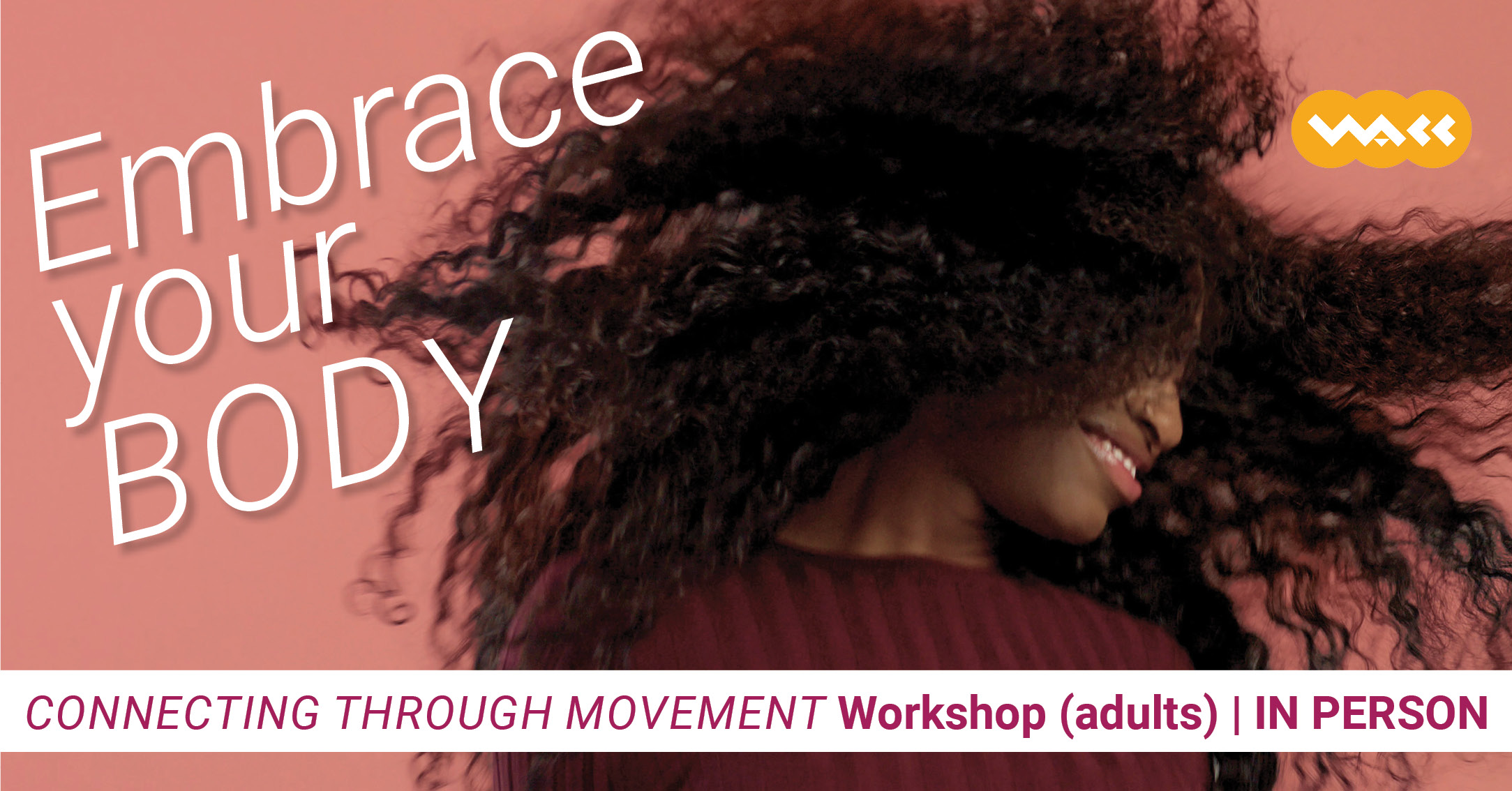 This movement workshop invites us to connect with our inner selves and the world around us. On Saturday, July 9, from 10:30 – 12:30 pm, Mexican dancer Carla Alcántara will guide us in awakening our senses from the inside out, warming up our bodies, and welcoming an environment for self-discovery. Get ready to explore playful exercises that support our human connection.
We'll be using rhythm as an essential part of our investigation and our relationship with the space while discovering endless possibilities of expression within our bodies. This workshop will offer self-reflection, discovery, and an inspiring human connection experience.
This workshop is open to all levels of abilities, and no previous experience is necessary.
Please wear comfortable clothes.
IN PERSON, ADULTS MOVEMENT WORKSHOP, LIVE MUSIC
Date: Saturday, July 9, 2022
Time: 10:30 am – 12:30 pm
Location: Jim Green House Studio (1885 Venables St., Vancouver)
—-
About Carla Alcántara 
Dancer, visual artist, and director of TEMPO Dance & Visual Art. Carla was born in Mexico City and is now a resident of Vancouver.
Carla has trained with teachers and workshops in Mexico and around the world, supported student for Boulder Jazz Dance Workshop / University of Colorado (2016), ARCOS dance workshop/ Austin,Texas (2019), "Danza tres"/ Mexico City (2015) and creditor of "PEDCDA 2020" (a governmental program designed for the development and creation of artistic work for young people).
She has danced and collaborated with companies like "La Silla Danza" (Tijuana), "Nohbords" (CDMX), "Lux Boreal" (Tijuana), "8 Proyecto GATO", and danced in festivals like "Without Walls" (San Diego, California), SIBU International dance Festival (Malasia), "Festival Unipersonal Cuerpo al descubierto" (CDMX), "Trolley Dances"/ San Diego Dance Theatre, "Cuerpitos" (Tijuana), among others.