**CANCELLED** Tertulia: Latino-Canadian Documentary Filmmaker at Its Finest 
August 31, 2022 @ 6:30 pm

-

8:30 pm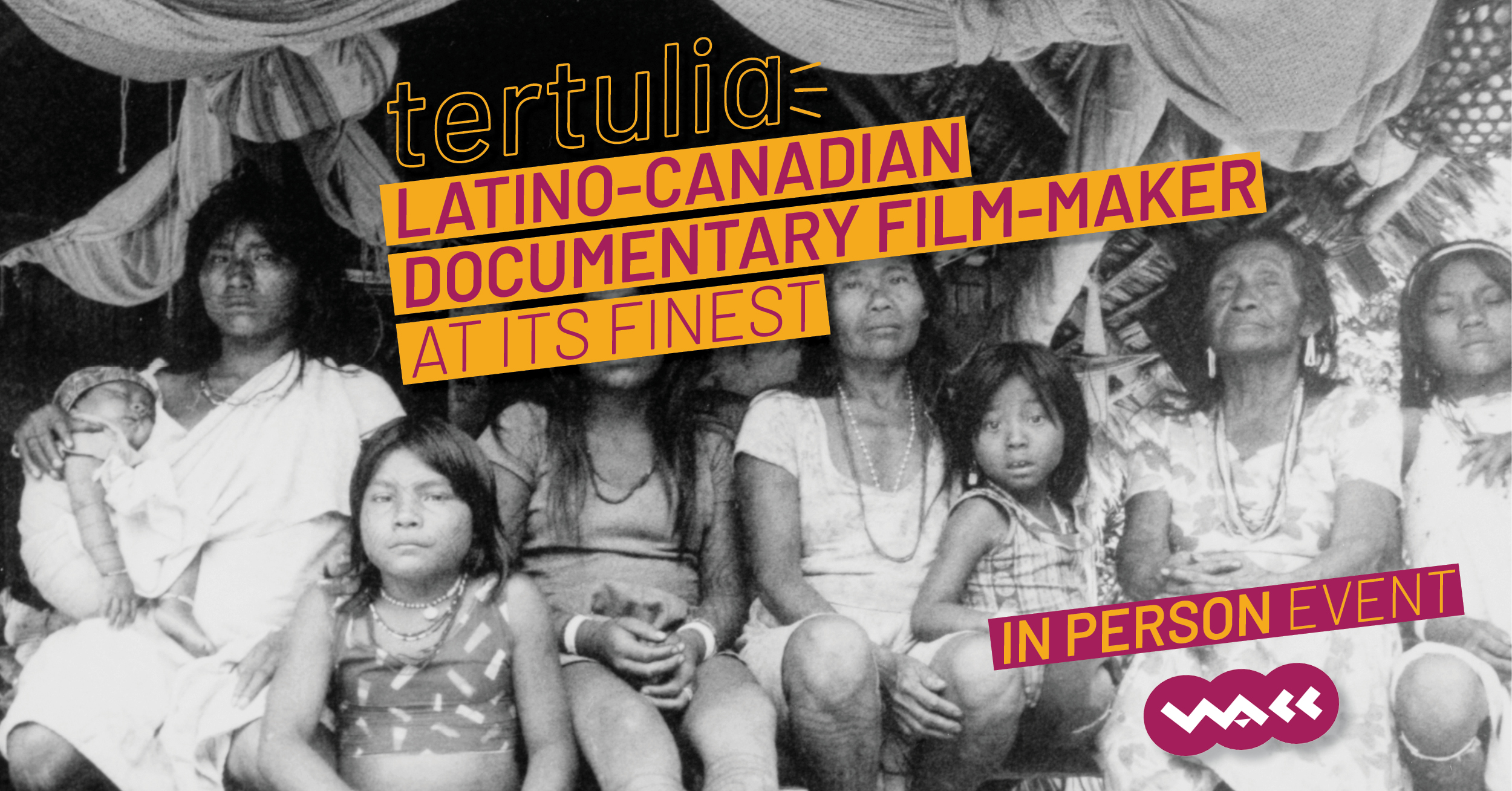 Unfortunately, due to circumstances out of our controls we need to cancel this event. We apologize for any inconvenience. Join us IN PERSON on Wednesday, August 31st at Rink Mezzanine Room (Britannia Community Centre) for a conversation about the artistic career of Germán Gutiérrez, a Colombian-Canadian filmmaker. Gutiérrez has been actively making documentary films focusing on social and political issues for more than 35 years independently and for the National Film Board of Canada. We'll present some clips from a selection of movies that have been crucial for Gutiérrez's career.
This Tertulia talk will provide space to share comments and ask questions to Germán. Camilo Martín-Flórez, a Colombian-Canadian film researcher, filmmaker, and collection curator at the National Film Board of Canada, will be moderating the conversation.
WHEN:Wednesday, August 31st t, 6:30 – 8:00 pm
Venue: Rink Mezzanine Room at Britannia Community Centre, 1661 Napier Street, Vancouver BC
Some of the films that will be presenting are:
1. La familia Latina (1986) de Germán Gutiérrez
2. Pachamama (1991) de Germán Gutiérrez
3. Life in the Amazon (1993) Germán Gutiérrez
4. Who Shot my Brother (2005) de Germán Gutiérrez
5. Que viva el mar muerto (2010) de Germán Gutiérrez
6. Falardeau (2012) de Germán Gutiérrez y Carmen García
7. Time Will Tell (2022-extracto) de Germán Gutiérrez
—-
ABOUT Germán Gutiérrez
Colombian-born Germán Gutiérrez lived in Paris for a few years where he studied drama. He has been living in Montreal for more than thirty years now. After studying cinematography in Ottawa, German worked as a camera assistant and cameraman, but, he soon became interested in directing. His work revolves mainly around political and social issues.
ABOUT Camilo Martín-Flórez
Camilo Martín-Flórez is a Colombo-Canadian film researcher and filmmaker with a Ph.D. in film studies from the University of Bologna (Italy). Camilo has devoted all his professional and academic career to the study of Latin American cinema. He has served as a film professor at various universities in Canada, England, and Mexico; his research has been published in several film journals, and his films shown at festivals worldwide. Camilo is currently working as a Collection Curator at the National Film Board of Canada.