Mujer Latina: An Enlace Slam Poetry Event
March 11 @ 6:00 pm

-

8:00 pm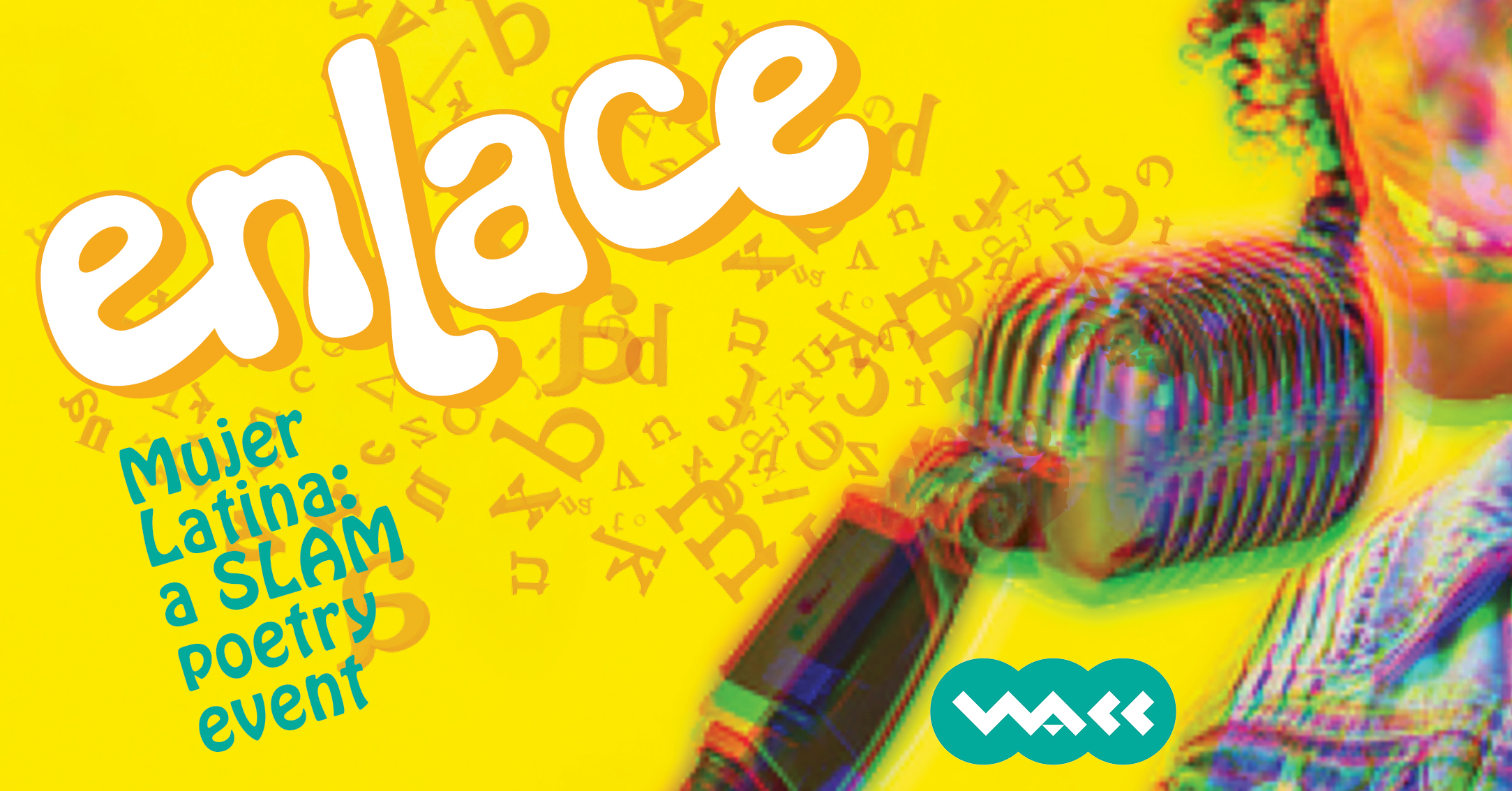 Empowering Latin American Youth through Community and Connection
This event launches VLACC's series for Latin American youth, Enlace – Empowering Latin American Youth through Community and Connection. Enlace (en-LAH-say) is a Portuguese and Spanish word meaning a link, connection, bond, relationship, and union.
This first event is an artistic showcase of identity and self-expression for Latinx youth to ground their roots in Canadian soil, marking it as their own. Participants will present their work in English and be selected through an open call.
VLACC will distribute audience awards in five categories:
Audience's Choice: First, Second, and Third Place based on the audience's votes.
Best Timing: Person who gets their poem closest to 4 minutes.
Secret Word: VLACC's team has selected a secret word related to the theme, Mujer Latina! If your poem is the first poem to mention the word, you win!
Date: Saturday, March 11
Time: 6:00 – 8:00 pm
Place: Jim Green House Studio (1885 Venables St, Vancouver)
Host: Coral Santana
If you're a youth between 18-35 years old, and would like to participate, please fill out the following form:
https://forms.gle/oMtWgC4SHVj8pqtT8
Register to PARTICIPATE
Follow the link below to register as an attendee
https://www.eventbrite.ca/e/mujer-latina-an-enlace-slam-poetry-event-tickets-558254784087
Register to ATTEND
About the host:
Coral Santana, an Afrolatina storyteller, producer and activist will lead the presentation. VLACC will distribute audience awards in five categories.
Special guests: Carmen Rodriguez and Natasha Receno
Natasha Receno-Tal is a multi-disciplinary artist from Vancouver, BC.  She studied Creative Writing at Kwantlen Polytechnic University, was crowned the Vancouver Poetry Slam Champion two years-in-a-row and represented Vancouver at the Women of the World Poetry Slam in New York. She has performed across Canada and the United States, been a showcased artist at the SFU Launch Festival, Vancouver Fringe Festival, Richmond World Festival, East Side Pride, and was featured on CBC news. Her favourite sport is devouring books in coffee shops & her favourite superpower is her Synesthesia which she experiences through music and transmute into visual art. She is in an eternal relationship with gratitude and rebirth, and her art is an extension of this.