Reading Group Latin American Short Stories **ONLINE**
April 14, 2020 @ 12:00 am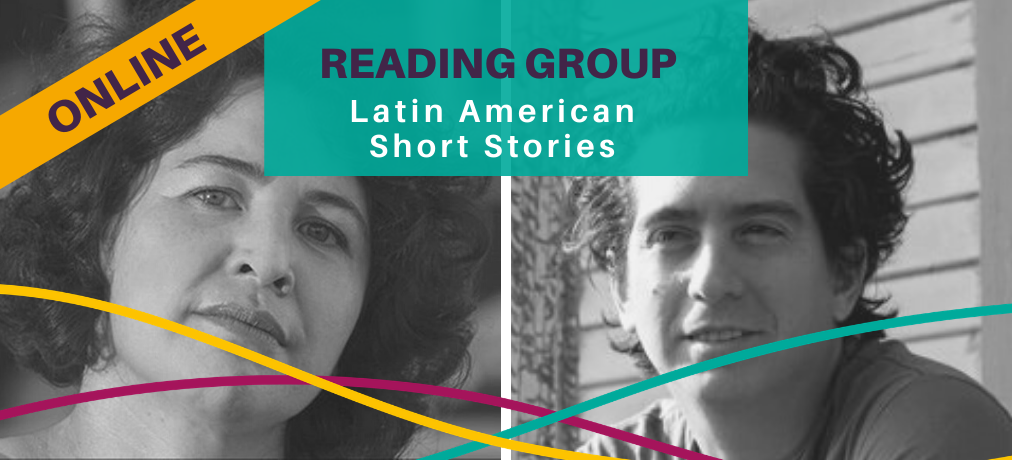 Due to the Coronavirus outbreak, this event will be held on Zoom (online meeting). Please see below for instructions on how to join.
Latin American Short Stories in Translation Reading Group
Explore the world of Latin American creative writing, culture and ideas!
This event is free, but registration is required. Please click here to get your FREE event on Eventbrite
VLACC is pleased to present, in partnership with UBC's Latin American Studies program, a reading group open to anyone interested in short stories written by Latin American authors.
At each meeting, a member of UBC's Latin American Studies program will present and facilitate discussion of one to three selected short stories. From meeting to meeting, authors from different Latin American countries will be discussed, featuring both classic and contemporary texts.
English translations of all the stories will be made available in advance. Discussions will also be led in English.
No background in Latin American literature or culture required!
Date: Tuesday, April 14, 2020
18:30pm to 20:30pm
A Zoom link will be sent to registered participants, with instructions to joint the meeting.
Time: 6:30pm to 8:00pm
Facilitator: Tamara Mitchell
Stories: Daniel Alarcón (Peru) "lima, peru, july 28, 1979" and
Claudia Hernández (San Salvador) "The Trouble with Having a Rhinoceros"
Registration Disclaimer
We have made this event free to reduce financial barriers for participation. However, free events routinely have a high number of no-shows so we will be overbooking this event in an effort to provide this opportunity to as many people as possible. Please plan to login early, at 6:15 PM to guarantee your assigned seat. VLACC volunteers will be online to help you with any technical difficulties.
FAQ
Will I get a copy of the short story? And are they in English or another language?
A few days after you sign up for this event you will receive a pdf of the short story (or stories) to read prior to the meeting. All stories will be in English (translations from Portuguese or Spanish) and the discussion will also be in English.
What's Zoom and how can I join the meeting?
Zoom is an online platform for virtual meetings. Click on the link above at the time of the meeting, add your name and the password provided, and you will be connected. Here's a video tutorial with some basic information. VLACC's team will be online 15 minutes before the meeting starts to help with any technical difficulties.
How can I contact the organizer with any questions?
Please direct any questions to info@vlacc.ca
Do I have to show my ticket?
No need. We will have your name on our list of participants.
In partnership with UBC Latin American studies