Reading Group – Latin American Short Stories
February 18, 2020 @ 12:00 am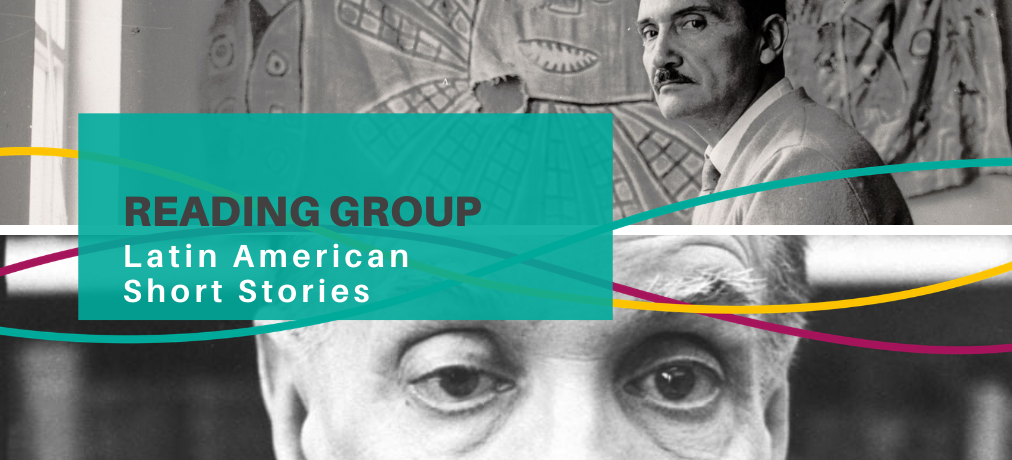 THIS EVENT IS NOW SOLD OUT Please join the waitlist here: https://www.eventbrite.ca/e/reading-group-latin-american-short-stories-tickets-88427943359
Latin American Short Stories in Translation Reading Group
Get your tickets for free at Eventbrite
Explore the world of Latin American creative writing, culture and ideas!
VLACC is pleased to present, in partnership with UBC's Latin American Studies program, a reading group open to anyone interested in short stories written by Latin American authors.
At each meeting, a member of UBC's Latin American Studies program will present and facilitate discussion of one to three selected short stories. From meeting to meeting, authors from different Latin American countries will be discussed, featuring both classic and contemporary texts.
English translations of all the stories will be made available in advance. Discussions will also be led in English.
No background in Latin American literature or culture required!
Next Meeting:
Date: Tuesday February 18, 2020
Place: Brittania Branch Library
Time: 6:30pm to 8:30pm
Facilitator: Jon Beasley-Murray
Stories: Jorge Luis Borges "The South" (Argentina); and José Maria Arguedas "The Pongo's Dream (Peru)
tickets at: https://www.eventbrite.ca/e/reading-group-latin-american-short-stories-tickets-88427943359
**with the support of Britannia Community Services Centre and UBC Latin American Studies Department**
FAQs
Will I get a copy of the short story? And are they in English or another language?
Once you sign up for this event you will receive a pdf of the short story (or stories) to read prior to the meeting. All stories will be in English (translations from Portuguese or Spanish) and the discussion will also be in English.
What are my parking options?
There's free parking at Britannia's parking lot, off Cotton Drive (entrance through Venables St.) and plenty metered parking on Commercial Drive.
How can I contact the organizer with any questions?
Please direct any questions to info@vlacc.ca
Do I have to bring my printed ticket to the event?
No need. We will have your name on our list of participants.
What are the accessibility conditions?
The meeting room at the Vancouver Public Library branch at the Britannia Community Centre is wheelchair accessible. Please contact us if you have any other accessibility concerns so we can do our best to accommodate you.