Percussion Workshop with Rubén Esguerra
August 19, 2020 @ 12:00 am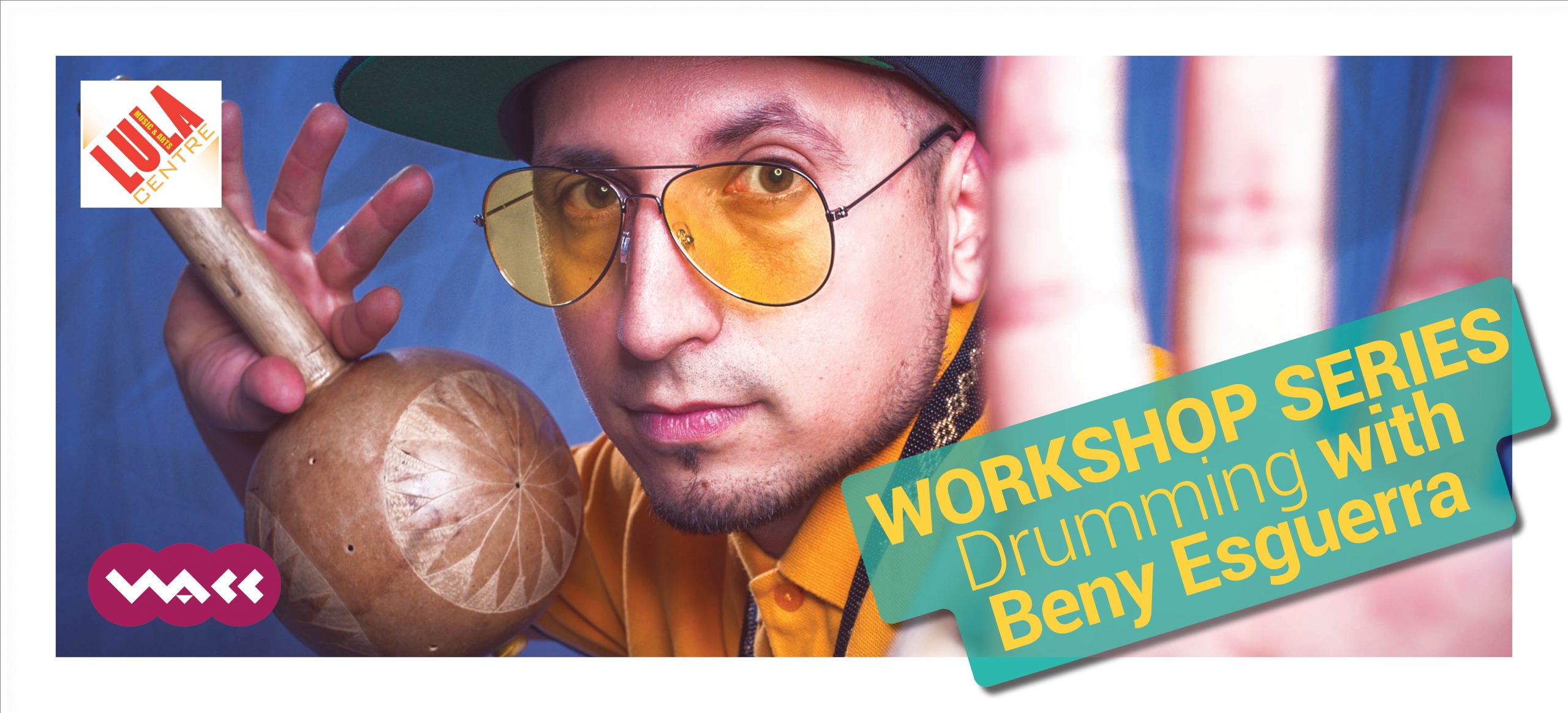 Date: Wednesday, August 19
Time: 11:00 am – 11: 45 am
Platform: FB Live (facebook.com/vlacc)
Join us on Facebook Live (facebook.com/vlacc) for 45 minutes of drumming, singing, clapping and of course, FUN! Facilitator Rubén Esguerra will touch on the history of Afro-Indigenous Colombian music and how it continues to be revitalized.
* Presented in partnership with Lula Lounge / Lula Music & Arts Centre
About Rubén Esguerra
Born in Colombia – JUNO Awards Nominee – Rubén 'Beny' Esguerra is a multi-instrumentalist, lyricist, arts educator and community worker who has composed original scores for the CBC, City Life Film, Amnesty International and the National Film Board of Canada; presented his pieces in festivals held in Canada, US, Cuba, Venezuela, Colombia, Chile and is currently the music director of several programs based in Jane-Finch, Toronto. Ruben is a PhD (ABD) candidate in Musicology/Ethnomusicology specializing in traditional and urban music.