VLACC offers a variety of arts and culture workshops and events. Accessibility is important to us: most of our programs are offered free or at an affordable rate. If you don't have a credit card or can't pay for a program contact us to get a free ticket. Direct your request, questions or concerns to our Operations Coordinator, Danais Yera.
Click here to learn more about the supporters that make this line-up of programs possible.

Art Talk: (SUR)Realisms – Surrealism in Latin America? 
October 27 @ 7:00 pm

-

8:30 pm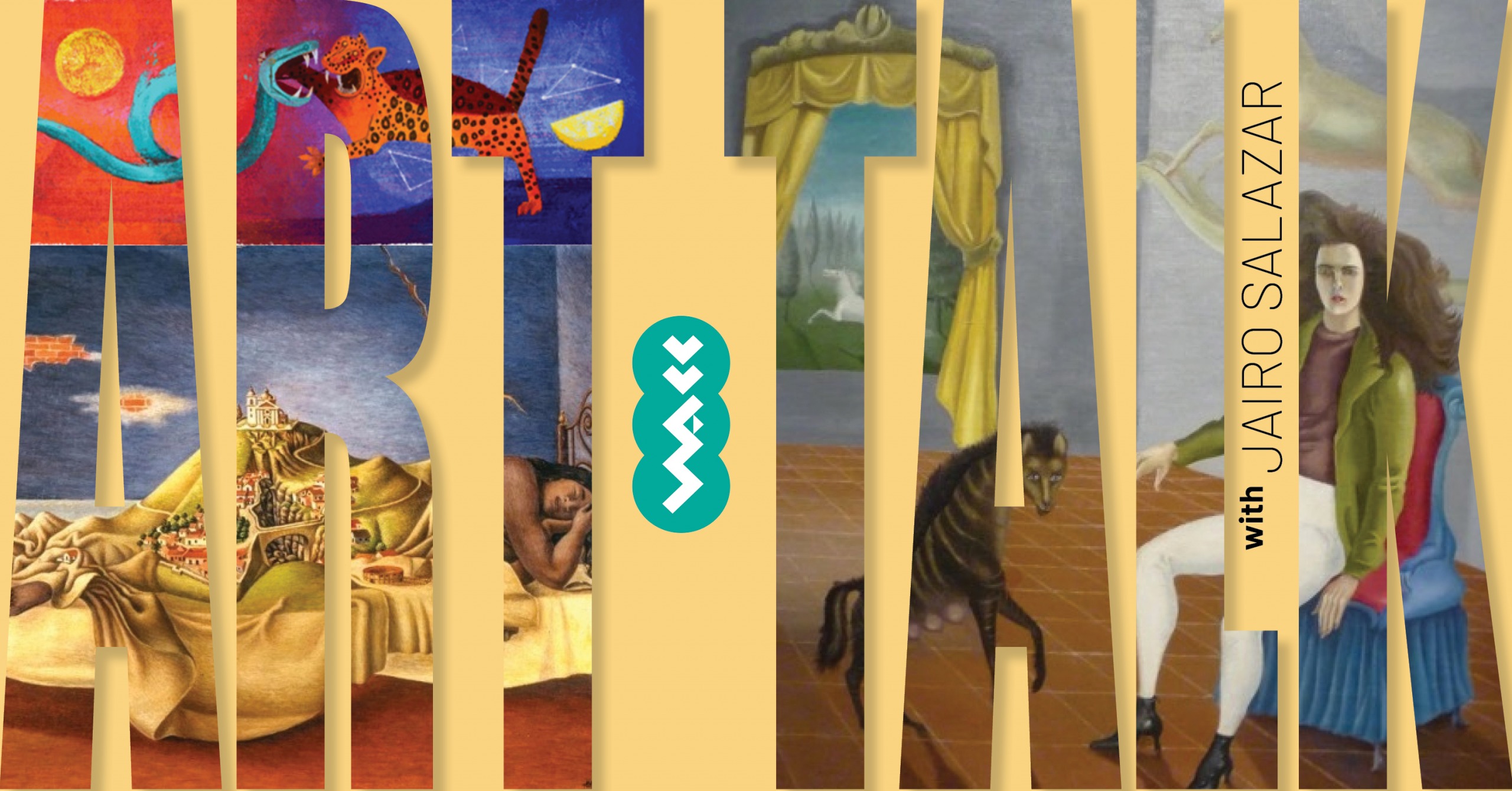 (SUR)Realisms – Surrealism in Latin America? 
This month's Art Talk will explore some artists in the region who have been traditionally categorized as Surrealists. Can Latin American art be considered Surrealist? What are the risks of using this category? Grouping fantasies and cosmologies of these artists under a European category might forcefully reduce autochthonous expressions and imaginaries deeply rooted in Pre-Hispanic and Latin American traditions to a tokenizing gaze. The talk will enable a discussion regarding what imagination, "dream-like" states, among others, mean in Latin America, either as a liberating counter-response to the constraints of reason or simply as a natural way of life circumscribed in Latin American identities.
The Art Talk session is a fun interactive event where everyone is invited to contribute their opinions. It includes a 5-minute breakout room activity where attendants are paired to discuss a question related to the evening's theme.
VLACC hosts an Art Talk on the 4th Thursday of every month. Join us to learn about art and its social, political and economic context in Latin America. Register now!
About the facilitator:
Jairo Salazar earned his M.A. in Art History from the University of North Texas (USA) in 2008. His background includes teaching modern, contemporary, and Latin American art history courses in Colombia, the United States, and currently Canada. His academic research is devoted to issues related to the dialogues between war, catastrophe, and trauma in contemporary art. He currently works as an art history instructor at Coquitlam College and collaborates as a guest lecturer for Mobil Art School in Vancouver, Canada.
Although this is a Free event, registrations are necessary. Click here to register.