VLACC offers a variety of arts and culture workshops and events. Accessibility is important to us: most of our programs are offered on a pay-what-you-can basis. If you don't have a credit card or can't pay for a program contact us to get a free ticket. Direct your request, questions or concerns to our Operations Coordinator, Danais Yera.
Click here to learn more about the supporters that make this line-up of programs possible.

Tertulia "Corrido and narcocorrido: Unique Mexican musical styles."
April 27 @ 5:00 pm

-

6:30 pm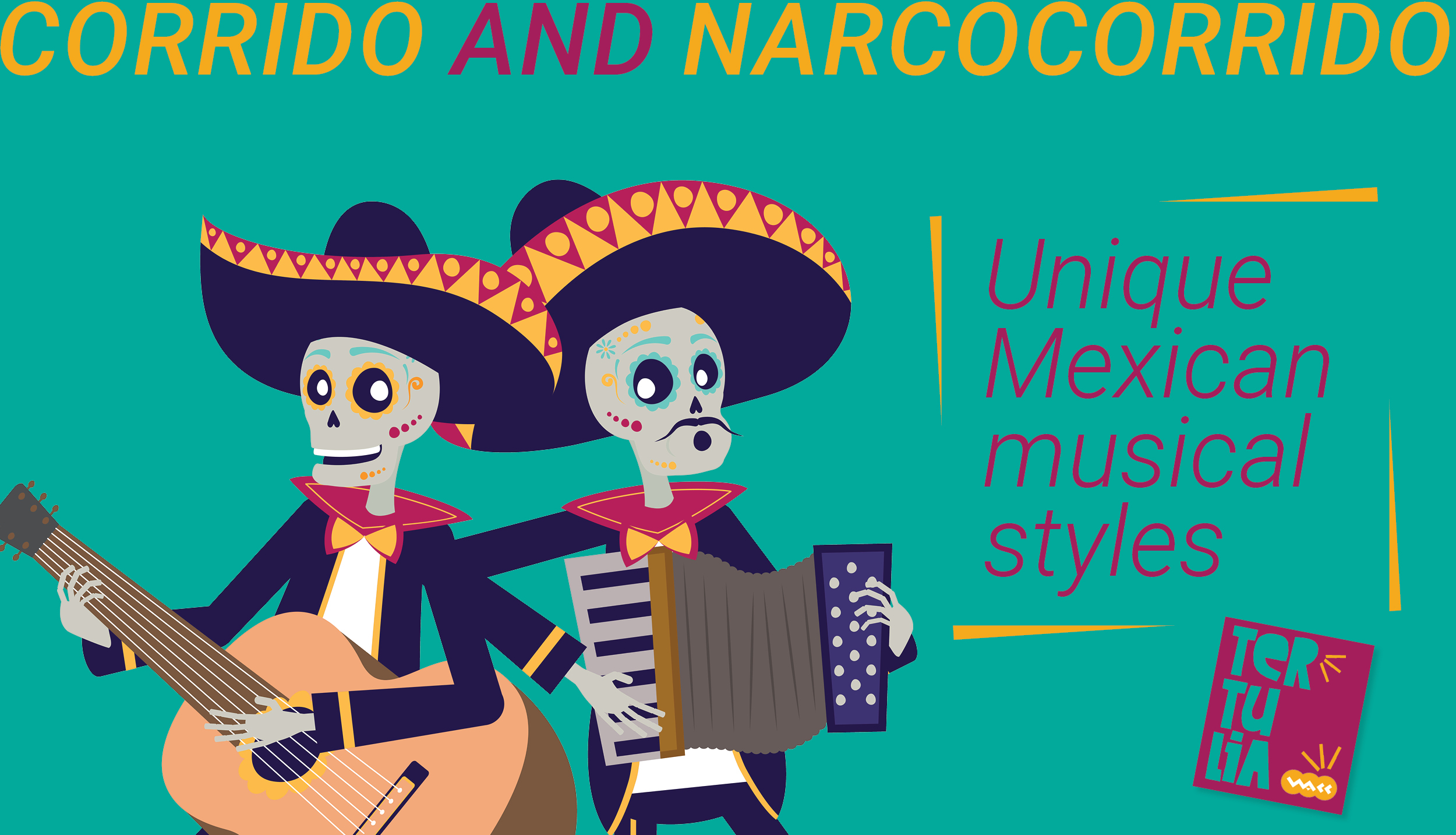 This talk approaches the "corrido" as a unique Mexican musical genre: what is the origin of "corridos"?, why and when were "corridos" first sung? Also, we`ll talk about this musical genre evolution, themes, and how it morphed into a new sub-genre: the so-called "narcocorrido" –which deals with drug cartel issues. This tertulia will be held in English language, and actual videos of "corridos" and "narcocorridos" will be played and explained (lyrics are in Spanish but some of the videos have English subtitles).
PLEASE NOTE THE TIME HAVE CHANGED. This event will take place at 5:00 pm.
Although this is a Free Event, registrations are necessary. Click here to get your free tickets.