Tertulia: "Que significa ser Afrolatin@? What does it mean to be Afrolatinx?"
June 24, 2021 @ 12:00 pm

-

1:30 pm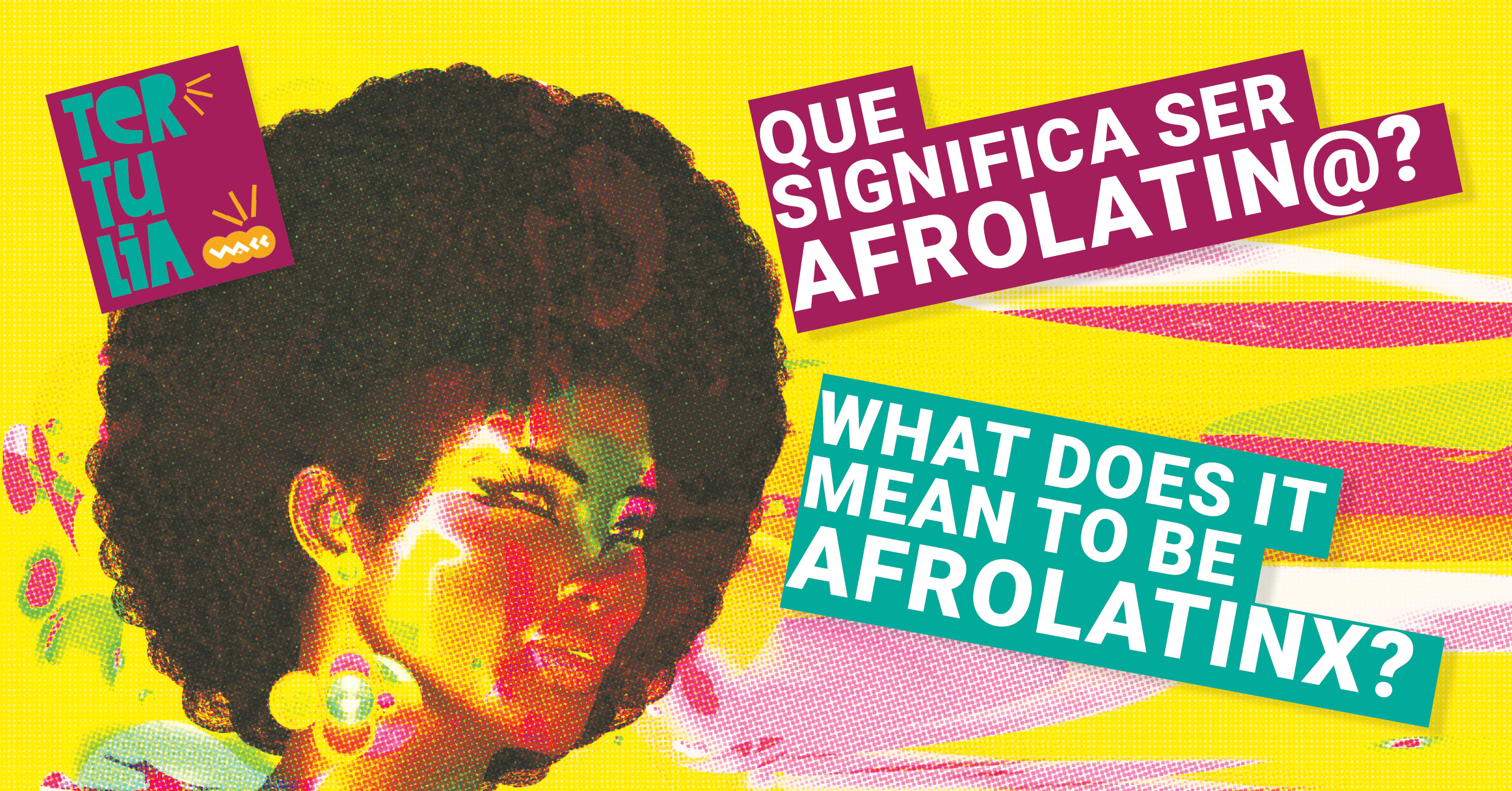 This Tertulia will touch on the complexities of the Afro-Latin identity, its many facets, challenges, and the importance of recognizing the African influence in Latin culture. How does the inclusion of Blackness look like in Latin America?
How does that change in diaspora communities in Canada and why is it important to be having these kinds of conversations?
Members of La Connexional, an Afro x Latin social enterprise focused on building bridges and understanding between the African & Latin communities will be broaching these topics and more.
About the speakers: 
Patrick Cajina Cortez
Born in Calgary, Alberta, to Nicaraguan parents in a very Nicaraguan household, Patrick Cajina Cortez always felt a pull to his Latin roots; Patrick speaks Spanish as a mother-tongue, he learned how to dance and how to cook at a very young age. He further discovered his Afro Latinx identity when he got to university; meeting other people from different cultures inspired him to know his own more intimately.
Through founding La Connexional, a social enterprise, he was able to take the time to analyze his own background and navigate the intertwined, yet distinct elements of the African and Latin American identities that shape so much of Latin America's present-day and history. Given the newfound focus on African and Latin culture in our mainstream culture, he hopes that through his work, more people will question themselves and challenge biases that we grow up with to foster a more understanding world.
Celine Caruso Dixon
Celine Caruso Dixon is a third-year political science student studying at the University of Alberta. Her passion for social justice movements and politics has brought her to be part of multiple organizations and committees on and off-campus. Most notably becoming the President of the University of Alberta's Black Students' Association and her personal creation ZION, an open mic series that focuses on minority youth presenting their talent in poetry, music, and performance art.
Although this is a Free Event, registrations are necessary. Click here to register.