Volando Por Latinoamérica – In Spanish (on Facebook)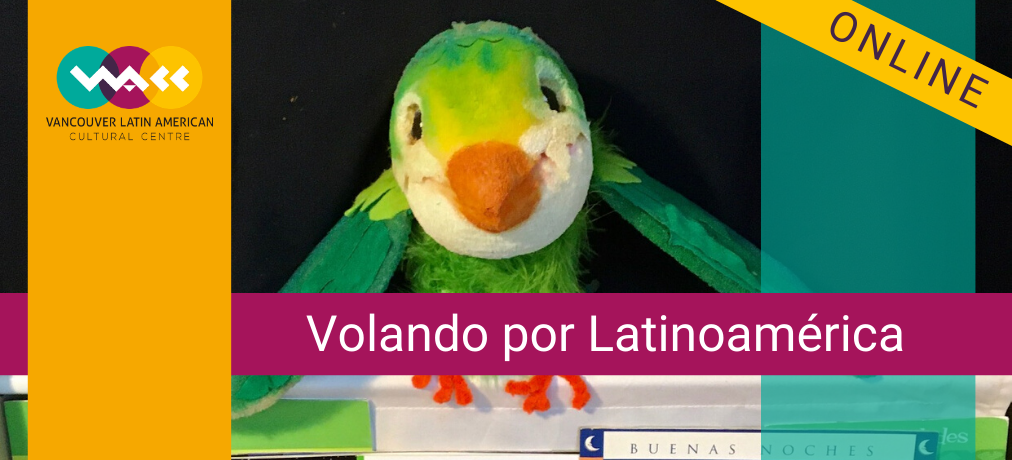 As a response to the need to "stay home" due to the COVID-19 outbreak, we are going to broadcast, through Facebook Live and videos, a playful series of Latin American storytelling, rhymes, riddles, music and, curiosities for kids 2 to 8-year-old.  These events are in Spanish.
We invite you to connect to our Facebook Page https://www.facebook.com/vlacc/, and participate every Tuesday and Friday at 11:30 AM, starting April 7, through May 29.
Name and short bio of instructors:
Ana Lorena Pérez was born in Ecuador and moved to Canada in 2014. She has a Psychology and Family Therapy academic background. During her university years, she was a children entertainer independent worker but then, her professional experience was concentrated in the educational youth counselling field. Since she came to Canada, she has been leading some parent and children programs in Spanish language. This last context has given her a new sense of child care through play and puppets storytelling.
María Helena Morales is from Bogotá, Colombia. It has been a passion of her to work with children and make them enjoy the wonders of life. Her educational background is in Early Childhood Education, Psychology and Educational Psychology. Her work experience has been mainly teaching the little ones and working with family programs. One of her primary goals is to ensure that the Latin American roots are kept alive for the children of our community and promote our Latin American culture with other communities.