Café Volumen 1 | Exhibition by Yaimel López at the BAG
February 1 @ 6:30 pm

-

8:00 pm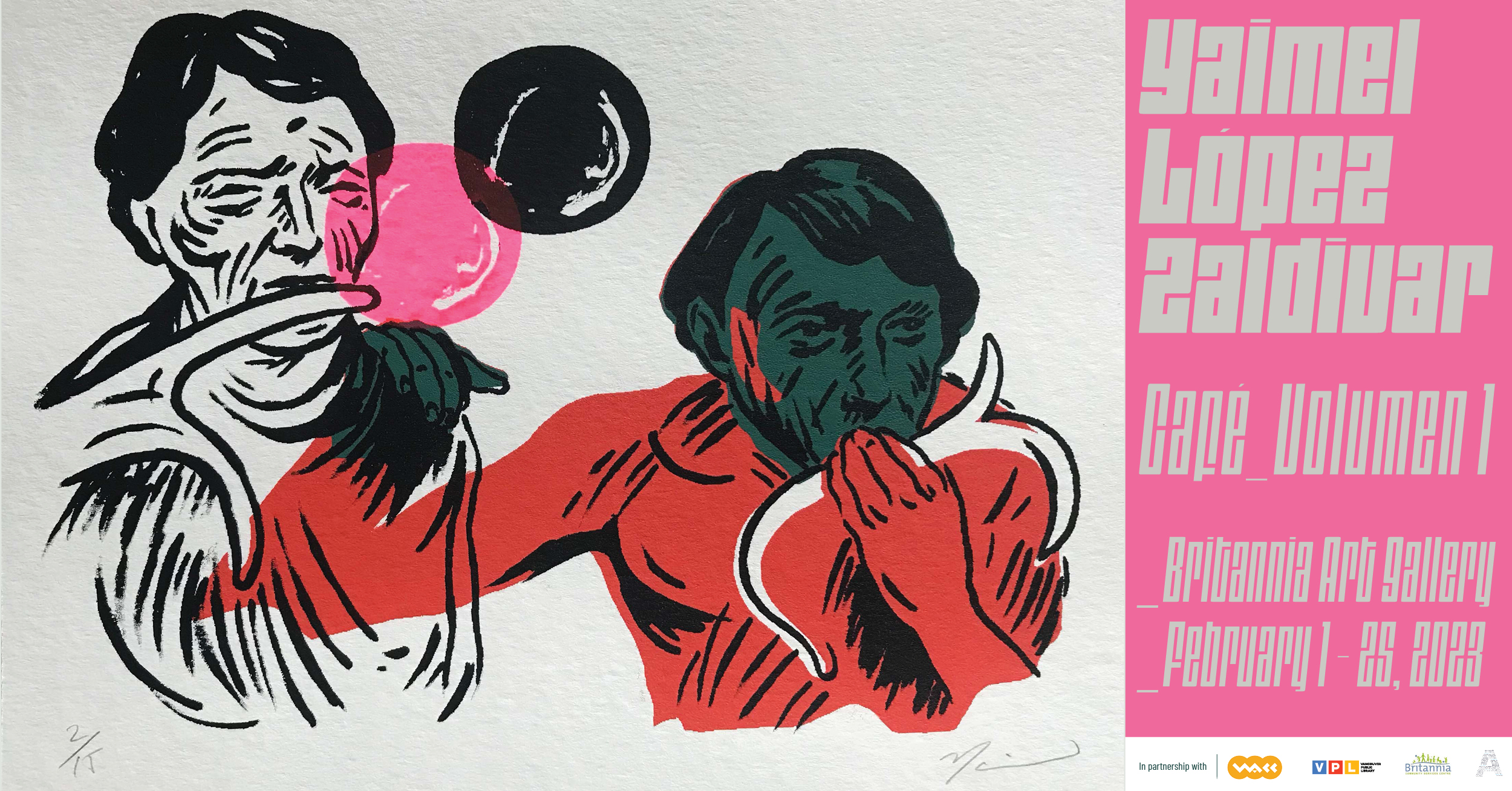 In partnership with the Britannia Art Gallery, VLACC is pleased to present the solo exhibition of Cuban artist Yaimel López Zaldívar Café Volumen 1 from February 1st to 26th.
About the exhibition
The inspiration for this collection comes from an old photo album that portrays the life of some indigenous communities in Latin America. It is a document that came to López hands unexpectedly, and he was immediately attracted. The photos reflect the point of view of a nun who worked as a nurse for those marginalized communities.
The images were taken during the 40s, after the Second World War. With this artist's book, López does not intend to appropriate the traditions of those communities but rather to revitalize those memories respectfully and coherently, firstly with the communities to which he owes the inspiration for this book and secondly with his artistic practice.
Please join us for the opening reception on Wednesday, February 1st, at 6:30 pm at the Britannia Art Gallery (the gallery is located inside the library) to better understand the exhibition.
Register here for the opening reception.
When: From February 1 to 26, 2023
Where: Britannia Art Gallery, 1661 Napier St. Vancouver
Opening reception on Wednesday, February 1st, at 6:30 pm
Free Event.
Register
Artist Statement
My current work is based on MEMORIES. I rummage through photo albums to revitalize those memories, giving them a new opportunity to be alive. I bring together my memories and other people's memories to showcase a non-told story. In this way, I intend to make those past moments more intense. I believe that our memories make us who we are. Therefore, I look back to know how to move forward.
Short Bio Yaimel Lopez
Cuban artist based in Vancouver, where he works as an artist and graphic designer. With more than ten years of experience, his work has been published in magazines and books. His professional projection also includes animation, illustration, editorial design and branding. His work has been exhibited in the United States, Canada, New Zealand and Cuba as part of collective and individual exhibits.
Since 2019 when He moves to Canada, Yaimel has been collaborating as an artist with several Vancouver organizations, such as Vancouver Foundation, Vancouver Latin-American Cultural Centre (VLACC), and Vancouver Latin-American Film Festival (VLAFF).