Dance and Embrace Your Body: Connecting Through Movement
February 4 @ 3:15 pm

-

5:15 pm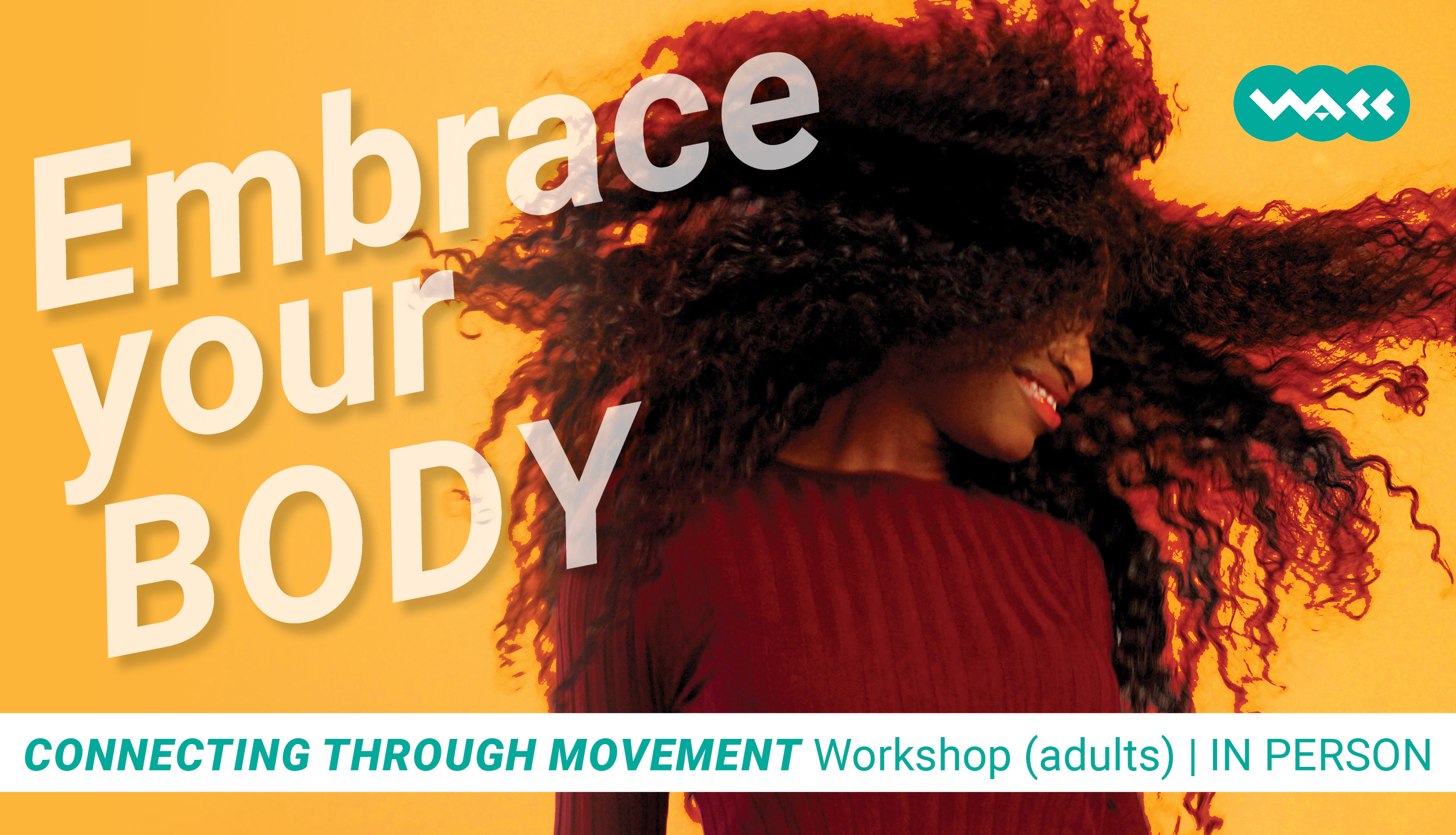 This movement workshop invites us to connect with our inner selves and the world around us. Mexican dancer Carla Alcántara will guide us in awakening our senses from the inside out, warming up our bodies, and welcoming an environment for self-discovery. Get ready to explore playful exercises that support our human connection.
We'll use rhythm as an essential part of our investigation and our relationship with space while discovering endless possibilities of expression within our bodies. This workshop will offer self-reflection, discovery, and an inspiring human connection experience. This workshop is open to all levels of abilities, and no previous experience is necessary.
When: Every Saturday from February 4 to Mach 18, 2023
Time: 3:15 pm to 5:15 pm
Place: Canuck Family Education Centre – 1655 William Street (by Grandview Park).
Fee: $ 90 CAD
Number of sessions: 6
Sesion 1: Saturday, February 4.
Sesion 2: Saturday, February 11
Sesion 3: Saturday February 25
Sesion 4: Saturday, March 4
Sesion 5: Saturday, March 11
Sesion 6: Saturday, March 18
Link to register:
https://ca.apm.activecommunities.com/vancouver/Activity_Search/dance-and-embrace-your-body-connecting-through-movement/432410
About Carla Alcántara:
Dancer, visual artist, and director of TEMPO Dance & Visual Art. Carla was born in Mexico City and is now a resident of Vancouver.
Carla has trained with teachers and workshops in Mexico and around the world.
In partnership with Britannia Community Centre