Open Doors to Art: Exhibition Visit with Francisco Berlanga
November 4 @ 12:00 pm

-

1:00 pm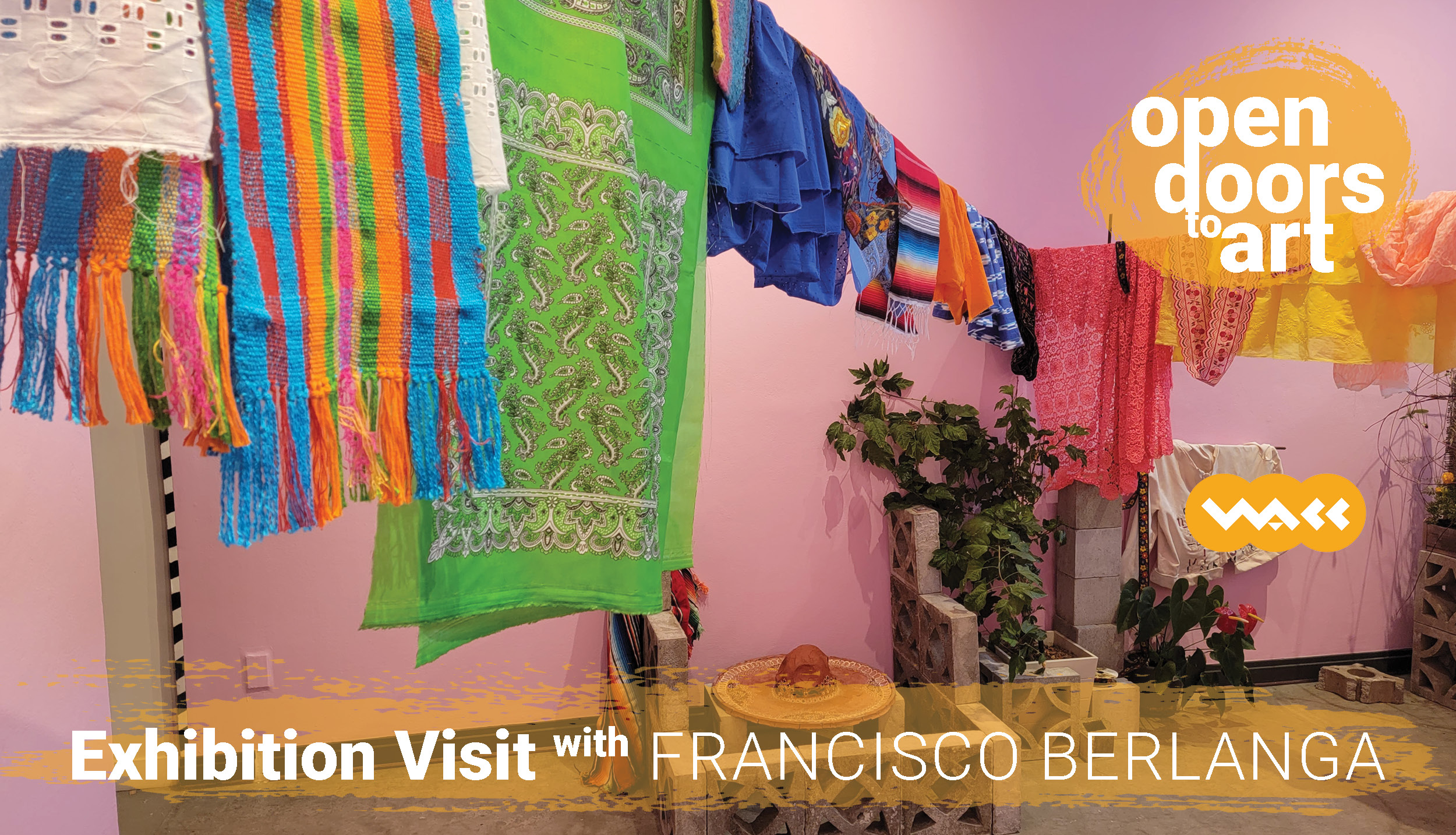 Join us on Saturday, November 4, at Grunt Gallery for a guided exhibition visit of Enticed and Entangled en algo Antiguo by Francisco Berlanga. The artist will give us a walkthrough of his solo exhibition. This visit is part of our ongoing series "Open Doors to Art" in partnership with Curated Tastes.
Due to the recent COVID-19 spread, we encourage all the participants to wear masks inside the gallery.
Date: Saturday November 4
Time: 12:00 pm -1:00 pm
Location: Grunt Gallery 350 E 2nd Ave, Vancouver, BC V5T 4R8
This event is free but registration is required. Please use the following link to save your spot:
https://www.eventbrite.ca/e/open-doors-to-art-exhibition-visit-with-francisco-berlanga-tickets-744613367627?aff=oddtdtcreator
Artist Bio
Francisco Berlanga is a contemporary textile artist who studied at Simon Fraser University. He obtained his BFA in Visual Arts and he is currently working towards completing his MFA at UBC. His practice is based on questioning identity, particularly his connection with his own Mexican culture and how one can inhabit a culture while being partially absent from it. He engages in discourse with his own identity through the creation of traditional Mexican "manualidades" that often take the form of textile works; weaving has become essential to his practice.
His work makes connections between traditional Mexican aesthetics and contemporary visual language. His practice engages with concepts of inaccessibility and the role memory and language can play when someone is distanced from their own culture. He attempts to bridge the gaps between his personal and cultural identities by forcing connections between them and trying to understand the limitations that these identities impose upon each other. Francisco was also a founding member of Withintensions, a monthly Vancouver-based artists magazine, and he is currently artistic director for the magazine. His goal through the publication is to cultivate an accessible space for art theory that engages local arts communities through publication.
Facilitated by Miret Rodriguez
Miret Rodriguez is the creative director of Curated Tastes and is the former VP of VLACC. She holds a MBA in art and culture management from the Superior School of Commerce in Paris and a BA Major in Art History from UBC. Miret relies on art and the artists that make it to navigate through cultural dislocation and hybridity. Since 2020 Miret has been interviewing Latinx artists in Canada about their immigration stories and their ways of expressing their experiences through art. This led her into curating Volver (to return, to become) in 2022 at Cityscape Community Artspace in North Vancouver.