Sabor Cubano, a movement workshop with Yula
April 22 @ 3:15 pm

-

5:15 pm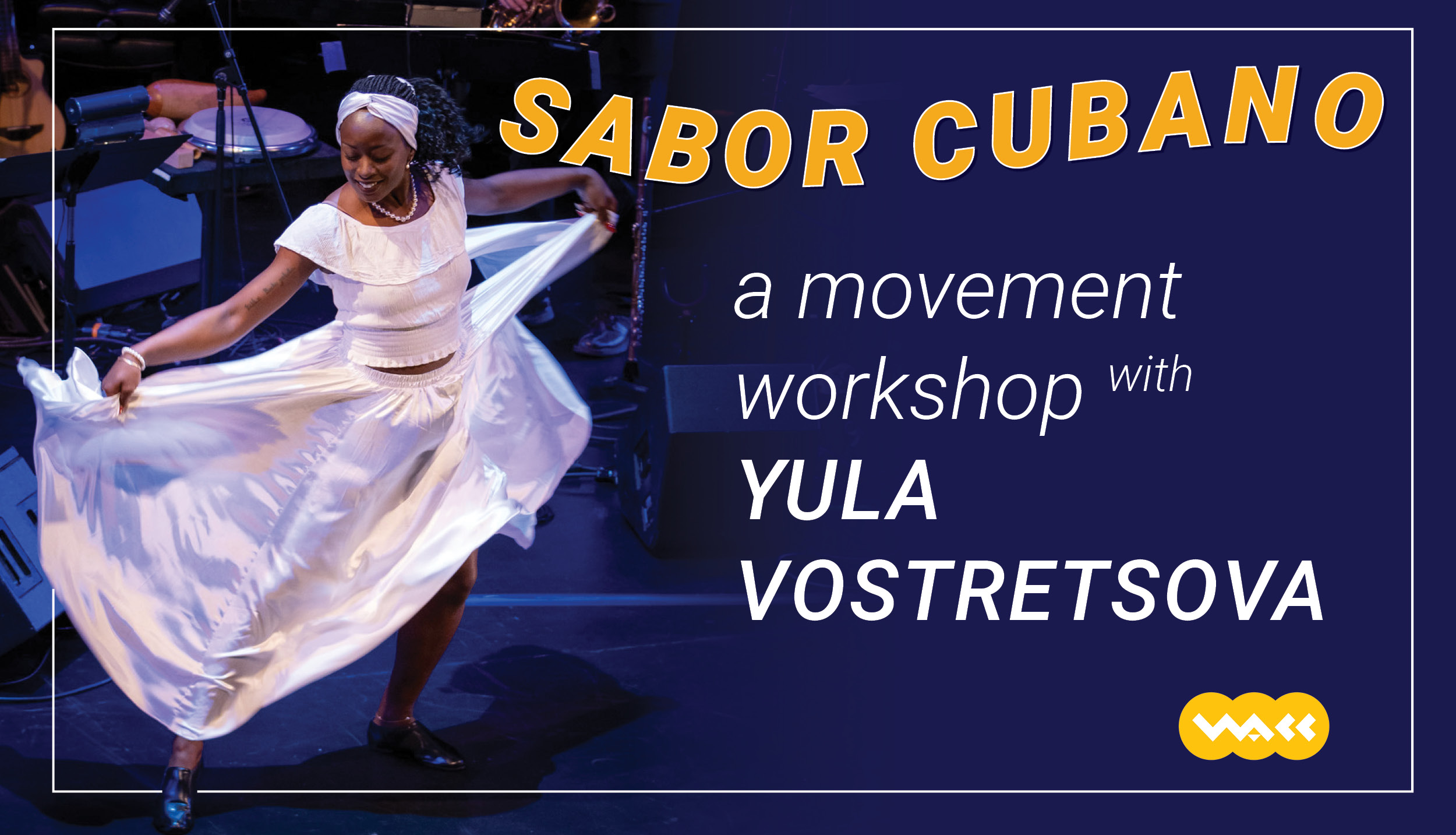 Learn the foundations of traditional Cuban dances, Mambo, Cha cha chá, and Conga in this first series of six workshops. Afro-Cuban dancer and instructor Yula Vostretsova, will provide an inclusive and relaxing environment to explore movement while having fun.
Dates: From April 22 to May 27 (six sessions)
Time: 3:15 – 5:15pm
Place: Canuck Family Education Centre – 655 William Street (by Grandview Park)
Fee: $94.50 (include taxes)
Link to register: https://ca.apm.activecommunities.com/vancouver/Activity_Search/440467
Drop in available
Each session will start with a warm-up followed by the dances' basic steps and simple movement combinations. There will be space at the end of the class to improvise and integrate the learning experience.
Take this opportunity to practice some Spanish words and learn some Cuban slams as you enjoy yourself and connect with a community of great people.
This workshop is open to all levels of abilities, and no previous experience is necessary.
Session 1: Saturday, April 22 at 3:15 pm
Session 2: Saturday, April 29 at 3:15 pm
Session 3: Saturday, April 22 at 3:15 pm
Session 4: Saturday, May 6 at 3:15 pm
Session 5: Saturday, May 13 at 3:15 pm
Session 6: Saturday, May 20 at 3:15 pm
*** All levels welcome ***Drop in available***
Register
About the facilitator
Yula Vostrosova, a recent Vancouver resident, is a Cuban professional dancer, choreographer, and dance instructor. She studied at the prestigious Escuela de Arte de Espectáculos Musicales in Havana, graduating in 2005. Since then, she has performed with various dance companies in the hotel circuit in Havana and Varadero.
She performed as part of the group Samba Fusion in Vancouver for three years. Eventually, she formed her dance ensemble called Elegancia Cubana, where she enjoyed a busy schedule helping to promote Cuban Culture in this city.