Unheard stories from the Fandango with Alec Dempster
May 18, 2022 @ 12:00 pm

-

1:00 pm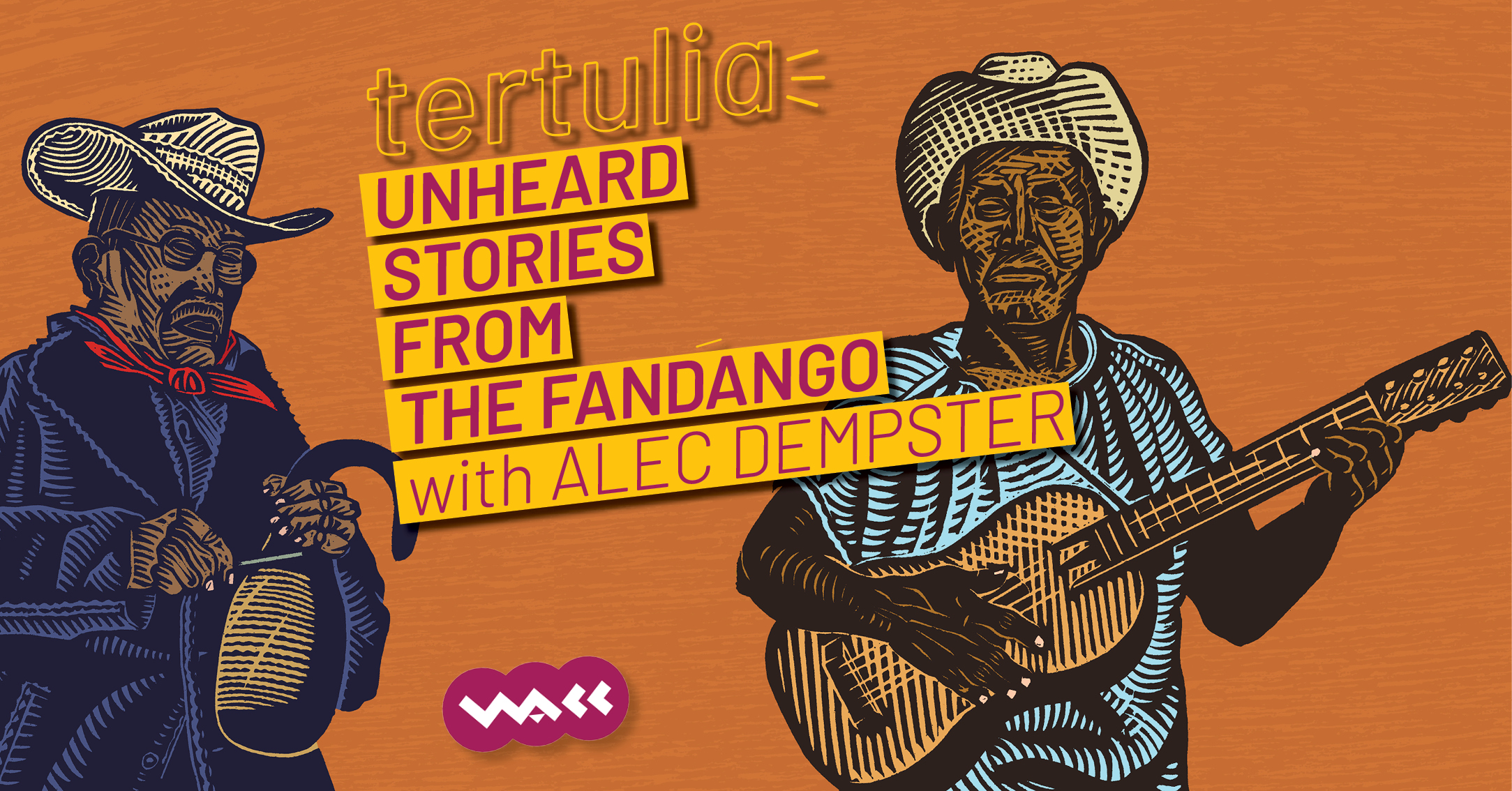 Join us for this free art talk. Alec Dempster, folklorist, writer, and illustrator, will take us on a journey through his research of son jarocho music and oral history in the Tuxtlas region of Veracruz on Wednesday, May 18 from 12:00 – 1:00 pm (PDT) online on Zoom.
Delving back into the archives at the outset of the pandemic, Dempster gathered thirteen interviews with a generation of elderly singers published along with his linoleum print portraits of the participants in the book "Ni con pluma ni con letra. Testimonios del canto jarocho". The diversity of topics includes the rich poetic repertoire, improvised verses, dangerous rivalry, occult practices, and forgotten songs.
This Tertulia will allow time for questions and comments after Alec's presentation.
Please get your free ticket at https://www.eventbrite.ca/e/tertulia-unheard-stories-from-the-fandango-with-alec-dempster-tickets-323665039847
You will receive the Zoom link to connect to the meeting.
Learn more about the artist at www.alecdempster.org