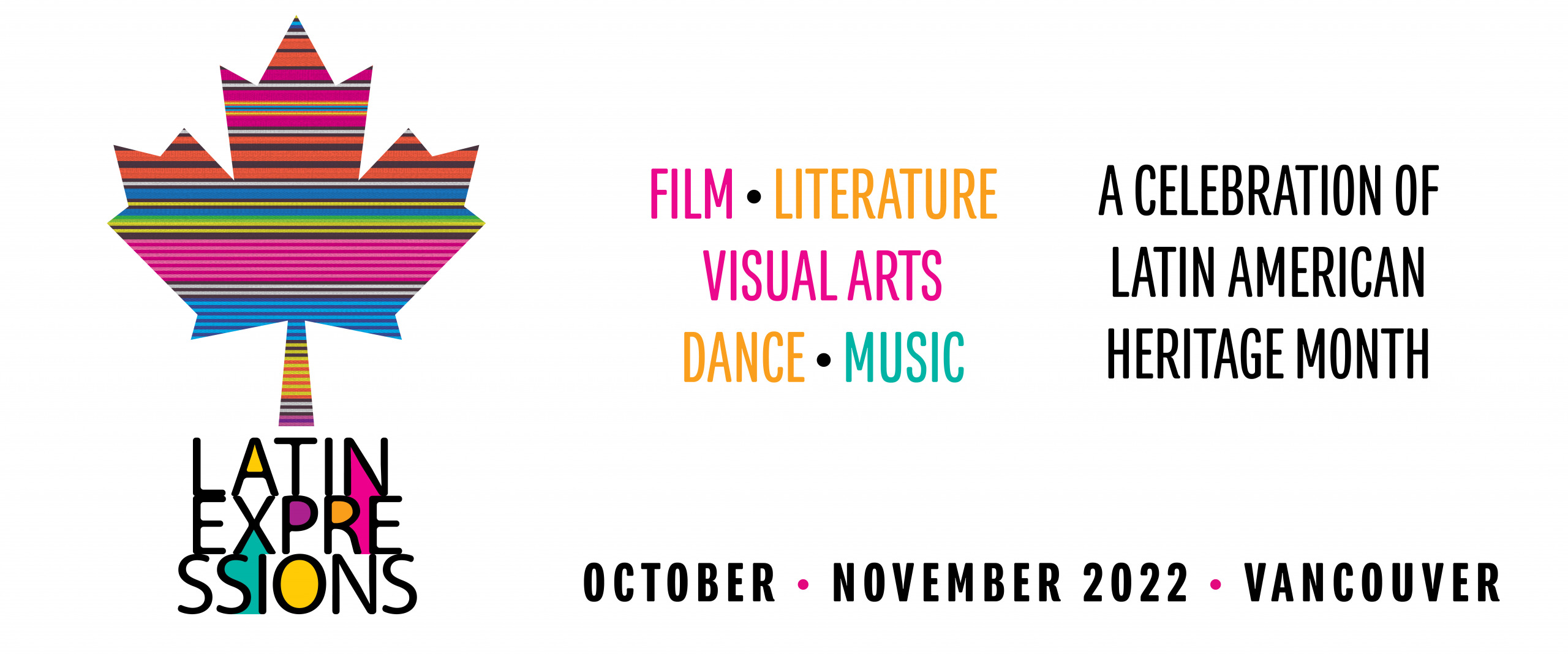 LATIN EXPRESSIONS
A Celebration of Latin American Heritage Month
From October 7-November 5, 2022, VLACC celebrates its 10th Anniversary of presenting the most interesting, creative, and influential artists of the Latin American diaspora with Latin Expressions—our month-long celebration of Latin American artistic achievement in film, dance, literature, music, and visual art. Presented in partnership with some of the city's leading artists and arts groups, Latin Expressions places Latin American artists at the forefront of cultural expression and artistic practice.
A series of eight presentations ranging from talks to films to concerts, Latin Expressions celebrates Latin American Heritage Month in style. Presenting partners include a who's who of Vancouver arts organizations, including the Vancouver International Film Festival, The Vancouver Writers Fest, DanceHouse, and the Museum of Anthropology.
To cap it all off, Puerto Rican percussion legend Sal Ferreras leads an all-star, 10-piece band in an energetic, joyful celebration of the music of Puerto Rico and beyond. With guest singers and dancers, Sal Ferreras's Puerto Rico: Roots & Rhythms features pop, jazz, folk, and more. Join us as we end our celebrations with a bang on November 4 & 5 at the Vancouver Playhouse!