Serenata for Canada presenting: Mariachi Los Dorados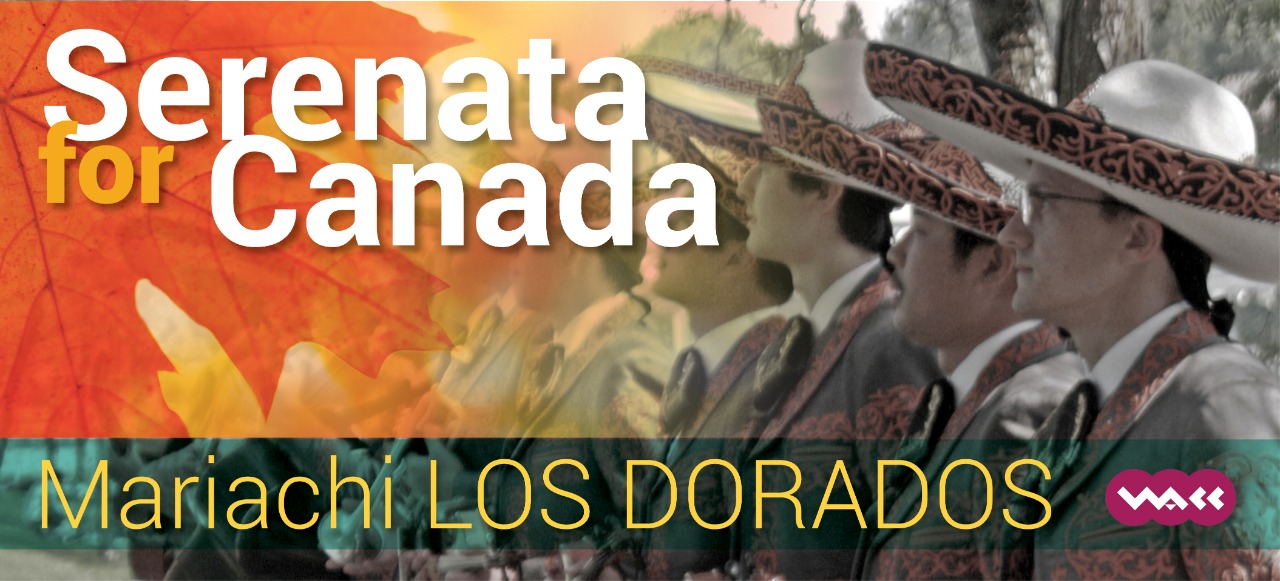 VLACC is delighted to announce Serenata for Canada presenting Mariachi Los Dorados on July 1st from 11:00 am – 12: 00 pm on our Facebook page (facebook.com/vlacc) Join us in our celebration of Canada's Anniversary. Sing along with "Las Mañanitas" (Mexico's most popular birthday song) and several traditional tunes with a wonderful musical performance by Vancouver-based Mariachi Los Dorados. Let's all enjoy the distinctive ways so many diverse artists take us new places, express our feelings, and make space for our dreams in this time of uncertainty. Through this concert, the Latin American community in British Columbia will also express its appreciation to all Canadian frontline workers.
Wednesday, July 1st, 11am
FREE and live on our Facebook page www.facebook.ca/vlacc
___
About Mariachi Los Dorados Previously known as Mariachi Romántico, Mariachi Los Dorados was established in Vancouver, BC. Founded on May 5th, 2003 by director Alex Alegria, its purpose is to bring to Canada the best-known traditional music of Mexico. The group's name refers to General Francisco "Pancho" Villa's army, called "Los Dorados" (The Golden Ones), which included some soldiers from north of the border. Mariachi Los Dorados are well known through Western Canada for their mixture of Canadian and Mexican talent. These musicians deliver the passion, love, and respect they feel for Mexico and its rich cultural heritage.