Descarga Musical: An Afternoon of Latin Music with Stephanie Pedraza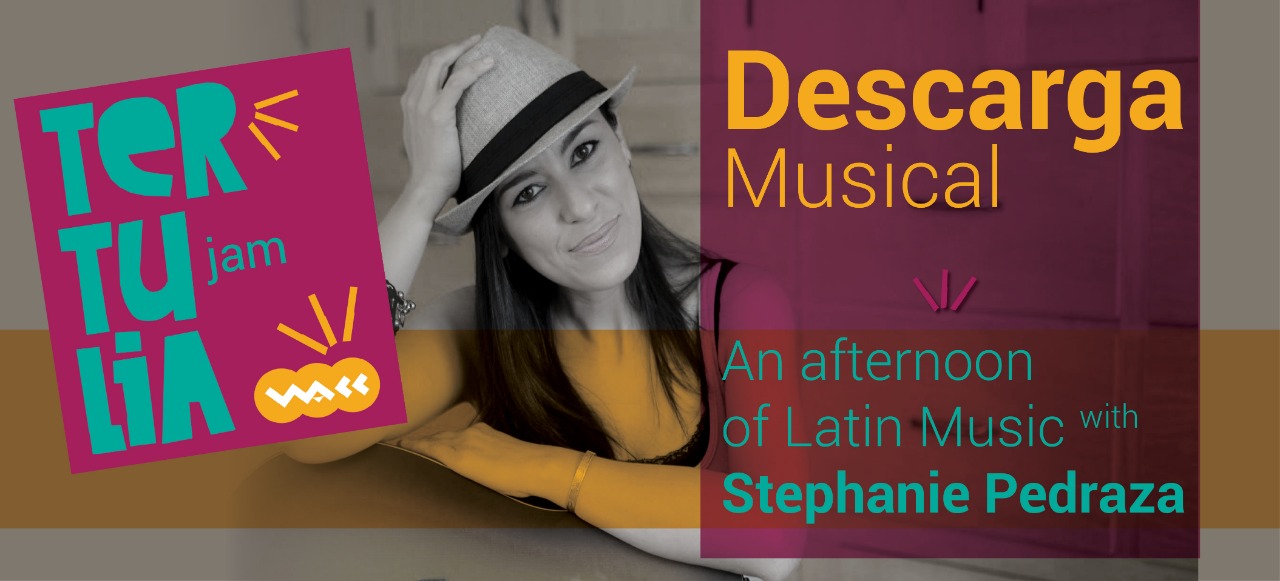 Join us for an afternoon of soulful acoustic solo music with singer/songwriter Stephanie Pedraza. Her original musical compositions are an honest reflection of her rich Latin American background, of her experience growing up in Cali-Colombia, of time spent living in Andalucia, Spain in a perfect blend of traditional Latin rhythms, root, rock, pop. Get ready to clap, shake your body and sing along with lyrics in English and Spanish.
Saturday, July 11 at 4pm.
FREE and live on our Facebook page www.facebook.ca/vlacc
—
Stephanie Pedraza is a singer/songwriter and flamenco dancer/singer. She moved to Colombia at a very early age and has been constantly been immersed in her roots of song and dance. She has toured extensively and taught workshops across Canada and internationally (Mexico, Spain, Colombia, Guatemala, and the USA). Stephanie released her first album titled "Where I Rest" in November 2011 and since then, has been featured on CBC and Roundhouse Radio. In 2014 she had the opportunity to open for legendary Latin singer Ana Gabriel at the Estadio Pascual Guerrero in Cali, Colombia with an audience of 25,000 people as part of Cali Vive. Among her numerous performances are the Dragon Boat Festival, Flamencos por America (Bogota, Colombia), Festival de Artes Escenicas (Cartagena, Colombia), Expolatino (Calgary, AB), Harmony Arts Festival, and numerous shows throughout the years for the Vancouver, Victoria and Calgary International Flamenco Festivals, and VIFF.