To Write is to Resist. To Write is to ReCreate.
January 28, 2021 @ 5:30 pm

-

7:30 pm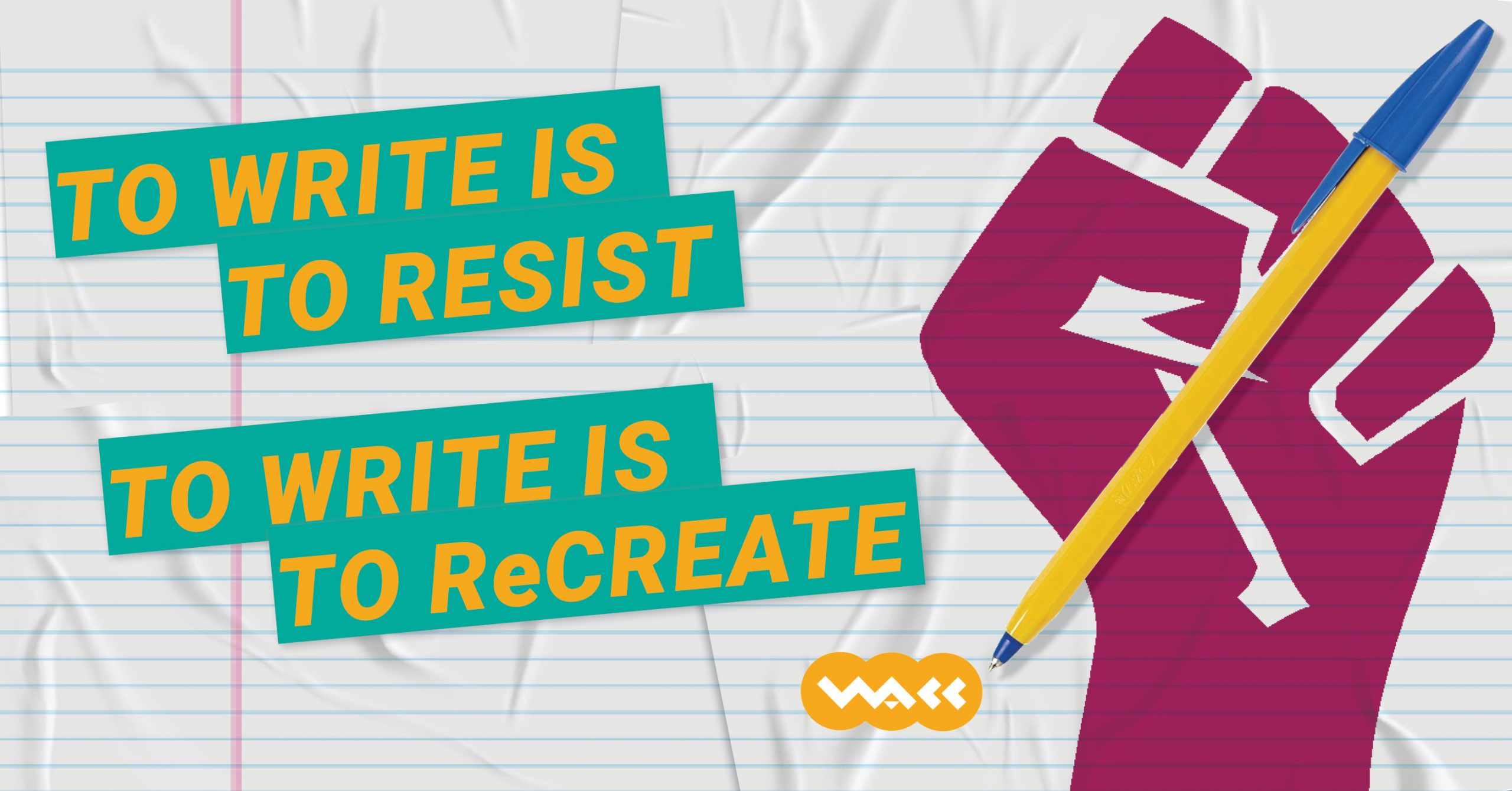 A panel discussion featuring Anna Marie Sewell, Alejandro Saravia, and Ava Homa, and moderated by Carmen Rodríguez.
"In an incarcerated society, free literature can only exist as denunciation and hope." Eduardo Galeano, 1976. Join us for our upcoming panel discussion held online on Thursday, January 28th, "To Write is to Resist. To Write is to Recreate" with panellists Anna Marie Sewell, Alejandro Saravia, and Ava Homa, and moderated by Carmen Rodríguez. If we were to envision today's society as a gigantic prison, who would be our jailers? Undoubtedly, the same ones that Galeano exposed and denounced: Capitalism, Colonialism, Imperialism, and Patriarchy. These are the forces that for centuries have dominated the world, created profound economic and social inequities and now threaten to destroy our planet. In their writing, Anna Marie Sewell, Alejandro Saravia, and Ava Homa unmask and decry these forces and the impact they have had on the earth and people's lives: cultural genocide, state repression, systemic racism, displacement, and the pillage of natural resources, to name a few. But in doing so, they also chart journeys of human dignity, courage, love of life, beauty and activism. Theirs is literature of denunciation and hope. For them, To Write is to Resist. To Write is to ReCreate.
Information about the panellists:
Anna Marie Sewell
Edmonton's 4th Poet Laureate (2011-13), Anna Marie Sewellhas two poetry collections, Fifth World Drum and For the Changing Moon: Poems & Songs. She has also produced essays, plays and songs, and multidisciplinary community arts projects. In 2020, Stonehouse Publishing released her first novel, Humane. Of Polish, Anishinaabe and Mi'gmaq heritage, Anna Marie is a member of Listuguj Mi'gmaq First Nation who has worked in Japan, Mexico, and BC and lives in Edmonton, Alberta.
Alejandro Saravia
Trilingual poet, short story writer and novelist Alejandro Saravia is originally from Cochabamba, Bolivia and has lived in Quebec since 1986. He is the author of half a dozen books of poetry, one collection of short stories and a novel –Red, Yellow, Green (Biblioasis, 2017), which won the John Glassco Translation Prize in 2018. He is a member of the editorial collective of The Apostles Review, a Montreal-based semi-annual literary publication and serves on the National Council of the Writers' Union of Canada.
Ava Homa
Writer, journalist, and activist. DAUGHTERS OF SMOKE AND FIRE (May 2020) is her debut novel published by HarperCollins in Canada & ABRAMS in the US. Her collection of short stories ECHOES FROM THE OTHER LAND (Mawenzi, Toronto, 2010) was nominated for the 2011 Frank O'Conner Short Story Prize and secured a place among the ten winners of the 2011 CBC Reader's Choice Contest, running concurrently with the Giller Prize. Homa is also the inaugural recipient of the PEN Canada-Humber College Writers-In-Exile Scholarship.
Carmen Rodríguez
carmenrodriguez.ca

Chilean-Canadian, bilingual writer, educator, journalist and activist Carmen Rodríguez is the award-winning author of Guerra Prolongada/Protracted War, a bilingual volume of poetry; and a body to remember with/De cuerpo entero, a collection of short stories; and Retribution/El desquite/Chiles døtre, a novel. Atacama, a second novel, is forthcoming.
This is a free event but registrations are required and donations are appreciated. Please get your free ticket on Eventbrite.